Elvis Montenegro-Leon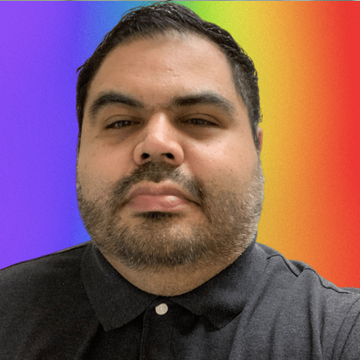 Elvis is currently a Medical Case Manager Assistant at Heart to Hand, Inc., a grassroots community-based organization in Prince George's County, Maryland providing STI and HIV/AIDS care and prevention to underserved communities of color especially the African American, Latino and LGBTQ communities.

Elvis Montenegro is gay Latino originally from Guatemala living in the Washington, DC area since immigrating as a child. His passion for community service, aid, advocacy began at a young age and has been a focus across different fields.

Elvis has been working in the HIV Prevention and Education sector for the last five years. He began as a peer educator and community liaison at Identity, Inc., providing sexual wellness education and HIV testing to youth and adults for at risk minority populations in Montgomery County and Prince George's County, Maryland. He returned to community health, joining La Clínica Del Pueblo's LGBTQ Health program, Empodérate in Washington, DC, as a community health worker and then program coordinator. Aside from providing community outreach testing and educational events with community partners and LGBTQ safe spaces, Elvis also facilitated weekly psychoeducational groups for LGBTQ young adults.

He was the first in his family to graduate from college and holds a B.S. in Business Administration from the University of Baltimore.
---
Register for this Event