Denise Williams
Springfield NAACP President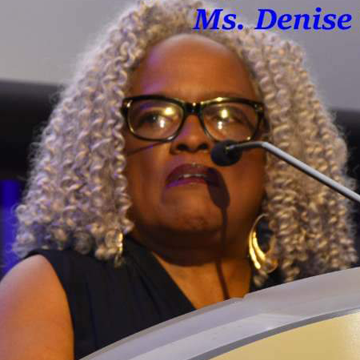 Following retirement, President Williams wanted to start her own mediation business but God had another plan for her. She met with her pastor at St John Missionary Baptist Church as she wanted him to bless her business. Instead she left his office agreeing to run for President of the Springfield Chapter of the NAACP. In 2013 she was elected with only two members...herself and her best friend, Ms. Diane Sanders of Columbus, Ohio, running the Springfield office. Four years later, among her accomplishments, she has helped bridged the divide of injustice while helping to grow the membership to over 100 members; build relationships with Clark County Sheriff and City of Springfield Police Departments. She was essential in calling for a crease fire among two gang members and list goes on. In the Summer of 2017, President Williams was elected as the 3rd Vice President of the Ohio State NAACP Conference.
---
Panel Information
Saturday, April 17
12:35 PM EST
Session Two: Health Equity for All
What does Health equity look like? The LULAC Ohio Virtual Summit will bring together State and National leaders to discuss what it means to Black and Brown communities in policy and in practice.
Register for the Summit