Ashleigh Nuñez
LULAC Ohio Board Health Chair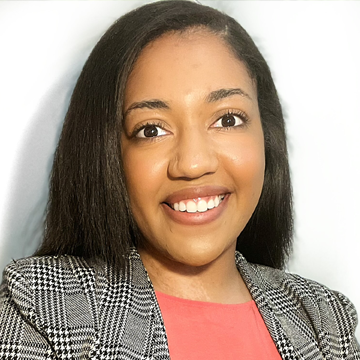 Ashleigh Nunez is the LULAC Ohio Health Director who, as an Afro-Latina, is extremely passionate about addressing inequities in the Brown and Black communities. She was born and raised in southern West Virginia by her Dominican immigrant parents. She moved to Cincinnati to pursue a Bachelor of Science in Biology with minors in Chemistry, Peace and Justice Studies, and Spanish at Xavier University. Here, she worked on several community service projects and founded a student organization that paired Xavier students as mentors for local Black and Latino children. As an undergraduate, she began working as Medical Assistant at Crossroad Health Center, a Faith-based federally qualified health center that serves the low-income population of Cincinnati. At Crossroad, Ashleigh was able to pursue her passion of serving disadvantaged communities. She also has special interests in Women's Health and Pediatrics. She currently serves as the clinic's COVID Testing + Vaccine Lead, Racial Equity Committee and manages Crossroad's School-based Health Centers. As a Masters level Family Nurse Practitioner student, Ashleigh hopes to continue to serve vulnerable communities by providing accessible medical care.
---
Panel Information
Saturday, April 17
12:35 PM EST
Session Two: Health Equity for All
What does Health equity look like? The LULAC Ohio Virtual Summit will bring together State and National leaders to discuss what it means to Black and Brown communities in policy and in practice.
Register for the Summit