Marvin Figueroa
Director Intergovernmental and External Affairs, U.S. Department of Health and Human Services (HHS)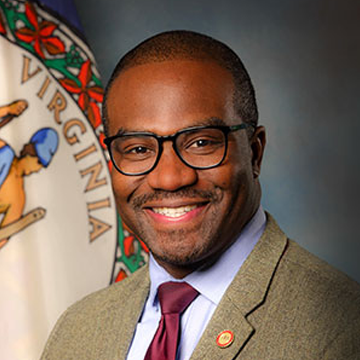 Marvin B. Figueroa serves as the Director of the Office of Intergovernmental and External Affairs (IEA) at the U.S. Department of Health and Human Services (HHS). In this capacity, he is the Secretary of Health and Human Services' principal adviser on strengthening intergovernmental relationships with state, local, territorial and tribal governments as well as private sector, nonprofit, faith-based, and other external partners to advance the Administration's health and human services priorities. In addition to leading the IEA staff in Washington, D.C., Director Figueroa oversees ten regional offices representing the Secretary and the Administration at both the state and local levels. Director Figueroa is originally from La Ceiba, Honduras (a proud Garifuna). He earned his Master's degree at Harvard and Bachelor's degree from Vanderbilt University, and is an alum of the Congressional Hispanic Caucus Institute and POSSE Foundation.
---
Panel Information
Saturday, April 17
12:35 PM EST
Session Two: Health Equity for All
What does Health equity look like? The LULAC Ohio Virtual Summit will bring together State and National leaders to discuss what it means to Black and Brown communities in policy and in practice.
Register for the Summit