Melissa Cropper
Secretary-Treasurer of the Ohio AFL-CIO and the President of the Ohio Federation of Teachers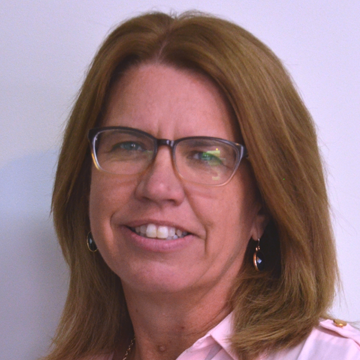 Melissa Cropper is Secretary-Treasurer of the Ohio AFL-CIO and the president of the Ohio Federation of Teachers, which represents 20,000 members in 55 locals across the state, including public school educators and support staff, higher education faculty and support staff, and public employees.

Cropper was a library media specialist in Georgetown, Ohio and president of the Georgetown Federation of Teachers, a member of the OFT executive committee and chair of the federation's retirement committee before being elected OFT president in 2012. At the state level, Cropper served on the Ohio AFL-CIO's executive board before being elected as secretary-treasurer in April of 2019. She is also secretary-treasurer of We Are Ohio, a state coalition of community and labor groups formed to preserve workers' rights, and she serves on the board of Policy Matters and Ohio Voice. At the national level, she is an AFT Vice President and serves on the Executive Committee, the Defense Committee, and the Career Tech Committee. She also leads AFT's rural work. As OFT president, she has developed collaborative relationships with leaders and organizations across the state to help fulfill the union's mission of advocating for issues that affect not only OFT members but also the children, families, and communities that our members serve.
---
Panel Information
Saturday, April 17
3:00 PM EST
Session Four: Labor Worker Rights and Civil Rights Protections
How do we ensure accountability to address racial bias in our broken immigration system? LULAC Ohio Virtual Summit will bring together State and National leaders to discuss important topics that affect Black and Brown communities.
Register for the Summit