New National LULAC President made his way to Corpus Christi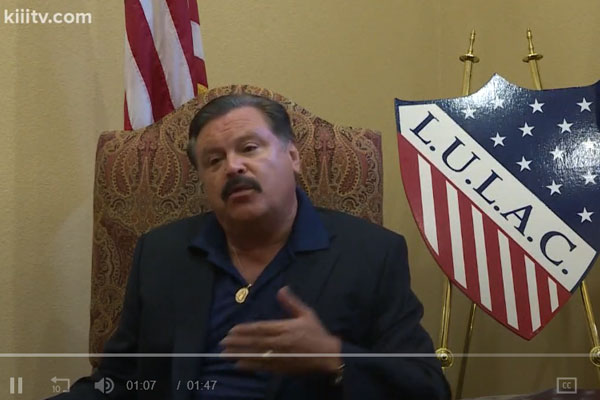 CORPUS CHRISTI (KIII NEWS) — Garcia has been a member of LULAC since he graduated from law school back in 1983.
He was elected at this year's national convention with 68 percent of votes.
Garcia says he wanted to join LULAC to continue the organization's mission of fighting for social justice for civil rights.
He wants to grow the league to one million members and have organizers in every state mobilizing and registering people to vote.
Garcia supports comprehensive immigration reform, and says there needs to be a bi-partisan support when it comes to DACA.
He also said that he is against the U.S. Mexico border wall saying Mexico is our largest trading partner.
"The reason Texas has such a vibrant economy is because of Mexico, we sell more corn to Mexico than any other country on the planet, we sell more resources and goods to Mexico, and they're our neighbor. We treat neighbors with kindness and cordiality and hospitality, we don't build walls to separate us, it's misguided," Garcia said.
He adds he would like to recruit more of the younger generation.
Read the full article here.