LULAC Council 102
LULAC 102 has a diverse membership of young adults and adults.
For over a decade the Chorizo and Menudo community breakfasts has been hosted by LULAC Chapter 102 every first Saturday of each month in Dallas. This breakfast is free and open to the public.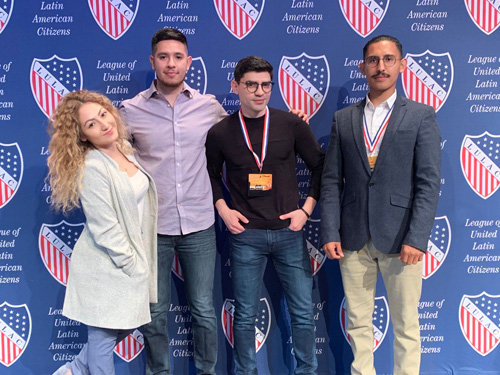 This same concept is extended to the community in Fort Worth, every second Saturday of each month. Past guests include elected officials and community leaders who have covered major issues facing Hispanics in the Dallas/Fort Worth area. The breakfast is attended by 50-100 community members.
LULAC 102 hosted the National Dreamer Summit on April 13, 2019 and the District 3 Convention on April 20th 2019. We have made life long memories and friendships while helping the families of immigration ICE raids, protesting, gathering donations, lobbying, and attending the National convention.
LULAC Council 102- President Delma Gorostieta