Speakers
LULAC National President Domingo Garcia
Biography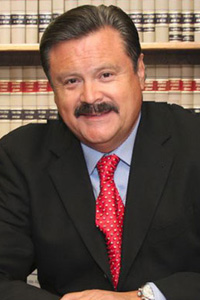 Mr. Garcia's life is that of a self-made success and public service spanning decades of hard work and sacrifice, a son born of Mexican immigrants who earned his way from shoeshine boy to the Statehouse of Texas as an elected lawmaker. From newspaper boy, he rose to become one of Texas' most visible newsmakers, as the youngest Mayor Pro-Tem of Dallas, one of America's top 10 cities. From a busboy who dreamed of his own future, he went on to protect America's Dreamers as author of Texas' laws, the first in the nation to protect immigrant students, after receiving his B.A. in Political Science from the University of North Texas in 1980 and his Doctor of Jurisprudence degree from Texas Southern University in Houston, Texas in 1983. From a young man who grew up listening to his parents' stories about life in Mexico, he went on to win a scholarship to study at the El Colegio de Mexico in Mexico City where he earned a Masters degree in International Relations. Indeed, the depth and breadth of his life have enabled Domingo to also serve as an editorial columnist and broadcast commentator as well as a highly-successful trial lawyer for thirty years.
Dr. Elba Garcia, Dallas County Commissioner Texas
Biography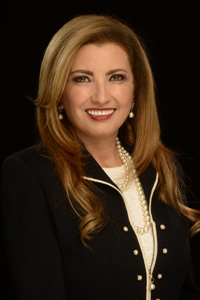 Dr. Elba Garcia embodies a new breed of professional women in the 21st century. She is not only a community leader, but is also a mother and wife, a dentist with her own private practice, and a role model for Latino women from all walks of life. Dr. Garcia is a former Dallas City Council Member and the current Dallas County Commissioner for District 4.
Born and educated in Mexico City, Dr. Garcia earned her Doctorate in Odontology from the Universidad Autónoma Metropolitana in 1984. She later immigrated to the United States, where she had to recertify her Degree at Baylor College of Dentistry, earning her second Doctorate in Dental Surgery (DDS) in 1990. She is a small business owner, having run her own private practice since 1998. Dr. Garcia also served as an assistant professor at the Baylor College of Dentistry. She is married and has two sons.
Dr. Garcia has always dedicated herself to community service and began her service in public office in 2001 when she was elected to the Dallas City Council to represent the residents of District 1. While serving on the Dallas City Council, Dr. Garcia was instrumental in steering a number of important public projects to completion, including securing critical funds for the Latino Cultural Center and spearheading the development of a new Animal Shelter and the Oak Cliff Cultural Center. Additionally, she worked with the Environmental Committee to institute LEED standards for City of Dallas buildings. When she was chosen unanimously by her colleagues to serve as Deputy Mayor Pro Tem and Mayor Pro Tem, she was the first Latina to serve in those positions.
Dr. Garcia was elected to serve as Dallas County Commissioner by the citizens of District 4 in November 2010, becoming the first Latina ever to serve on the Dallas County Commissioners Court. During this first term in office, Commissioner Garcia has focused on making county government more transparent, saving millions in tax dollars by fixing Dallas County's bail bond system, pushed for the completion of the long-delayed Hunter-Ferrell Road project in Irving and Grand Prairie, building and extending trails in District 4, championing initiatives like the District Attorney's new Animal Cruelty Unit, and educating constituents about Dallas County services. In her second term in office, the Dallas County purchasing rules and ethics policies have been updated, the MWBE certification has expanded, "ban the box" in Dallas County hiring policies have been adopted and Commissioner Garcia is leading the renovation of the Records Building Complex.
Representative Jessica Gonzalez
Biography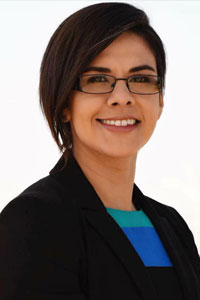 Commissioner Garcia is the Chair of the Dallas County Criminal Justice Advisory Board, DWI Task Force, and New Life Opportunities. She is also a board member of North Texas Behavioral Health Authority (NTBHA), the Public Employee Benefits Cooperative (PEBC), and an alternate for the Regional Transportation Committee (RTC). In her role as Dallas County Commissioner, Dr. Garcia also appoints community members to various Dallas County Boards, including the Parkland Board of Managers, the Dallas County Trail and Preserve Program Board, the Citizen Election Advisory Committee, the Dallas County Historical Foundation, as well as several other boards and commissions.
In addition to her service to constituents, Dr. Garcia bears a myriad of other public service responsibilities. She currently sits on the Safer Dallas Better Dallas Board, the Boy Scouts of America Circle Ten Council Executive Board, and is an Advisory Board member of New Friends New Life, Methodist Dallas Medical Center and HOPES Advisory Council. She formerly served on the Dallas Convention Visitors Bureau, Dallas Zoological Society, and the Salvation Army boards.
Jessica A. Gonzalez is an experienced progressive advocate who will fight tirelessly for our community and democratic values.
Jessica A. González is an attorney who has dedicated her life to public service. Born and raised in Dallas, Texas, Jessica is the proud daughter of immigrants who came to the United States from Mexico in pursuit of the American Dream. Throughout her life, Jessica has remained conscious of her family's courage and hard work ethic, and plans to use her diverse educational, professional, and policy experience at both the local and national levels for House District 104.
Jessica's Education
Jessica attended Dallas County Community College District and later earned her Bachelor of Arts, magna cum laude in Criminology and Criminal Justice from The University of Texas at Arlington. In recognition of her leadership and academic achievement, Jessica was awarded University Scholar and selected to participate in the Hispanic Association of Colleges and Universities (HACU) summer internship program, where she worked at Department of Defense Logistics Agency in New Cumberland, Pennsylvania. Recognizing her responsibility to give back to her community, Jessica taught life skills at the Dallas County Henry Wade Juvenile Justice Center and also served as the interim restitution coordinator for the Dallas City Attorney's Office Community Court division.
Jessica's commitment to help others and be a voice for her community led her to the legal profession. She attended Western Michigan University-Cooley School of Law where she graduated cum laude and graduated at the top of her class. She received the Distinguished Student Award for her involvement and contributions to the student body through numerous leadership roles, including the Ethics Student Advisor, the Hispanic National Bar Association, and the LGBT Student Alliance. While in law school, Jessica completed a clerkship with the Voting Section of the Civil Rights Division at U.S. Department of Justice where she worked on various issues involving The Voting Rights Act.
Jessica's Experience
Jessica was selected as the 2011-2012 Law Graduate fellow for the Congressional Hispanic Caucus Institute Fellowship program. There, Jessica served as a Legislative Assistant at the U.S. House of Representatives where she handled an extensive policy portfolio, including Foreign Affairs Committee. Jessica also served as a White House intern with the Obama Administration. While at the White House, Jessica worked under the Special Assistant for Immigration Policy to the President, where she researched and wrote extensively on immigration-related issues, including the DREAM Act, the Deferred Action Program for Childhood Arrivals, and more. Inspired by her experiences, Jessica authored a white paper titled "New State Voting Laws: A Barrier to the Latino Vote?" and was awarded a Certificate of Special Congressional Recognition in acknowledgment of her dedication to address current pubic policy concerns.
Jessica's expertise and dedication to protect the rights of voters and combat suppression tactics were recognized when she was asked to serve as the Nevada Voter Protection Director for the 2012 Obama Presidential re-election campaign. Among many successes she established a model statewide voter protection program; coordinated the recruitment of staff, trainers, and 500+ Early Vote and Election Day volunteers; established and managed the operation of a bilingual voter information hotline that assisted over 6,000 voters and provided more than 500 rides to the polls during Early Vote and Election Day, and coordinated the effort to provide 16 ex-felons wrongfully turned away from the polls.
Jessica opened her own law firm in District 104, Gandara & Gonzalez, PLLC, where she specializes in personal injury litigation. Her firm gives back to the community by providing free consultations, pro bono or low cost legal services to those who have difficulty accessing the legal system or otherwise forgo it altogether due to socioeconomic, immigration, or language barriers. In addition, her law firm frequently accepts invitations to speak or hold workshops at neighboring schools for both student and parents.
Jessica's Roots
She attributes her ambition, strong work ethic, and values to her parents who, in pursuit of the American Dream, started a Mexican snack business when she was very young. Jessica is the youngest of four and second in her family to graduate college.