Temporary Protected Status (TPS)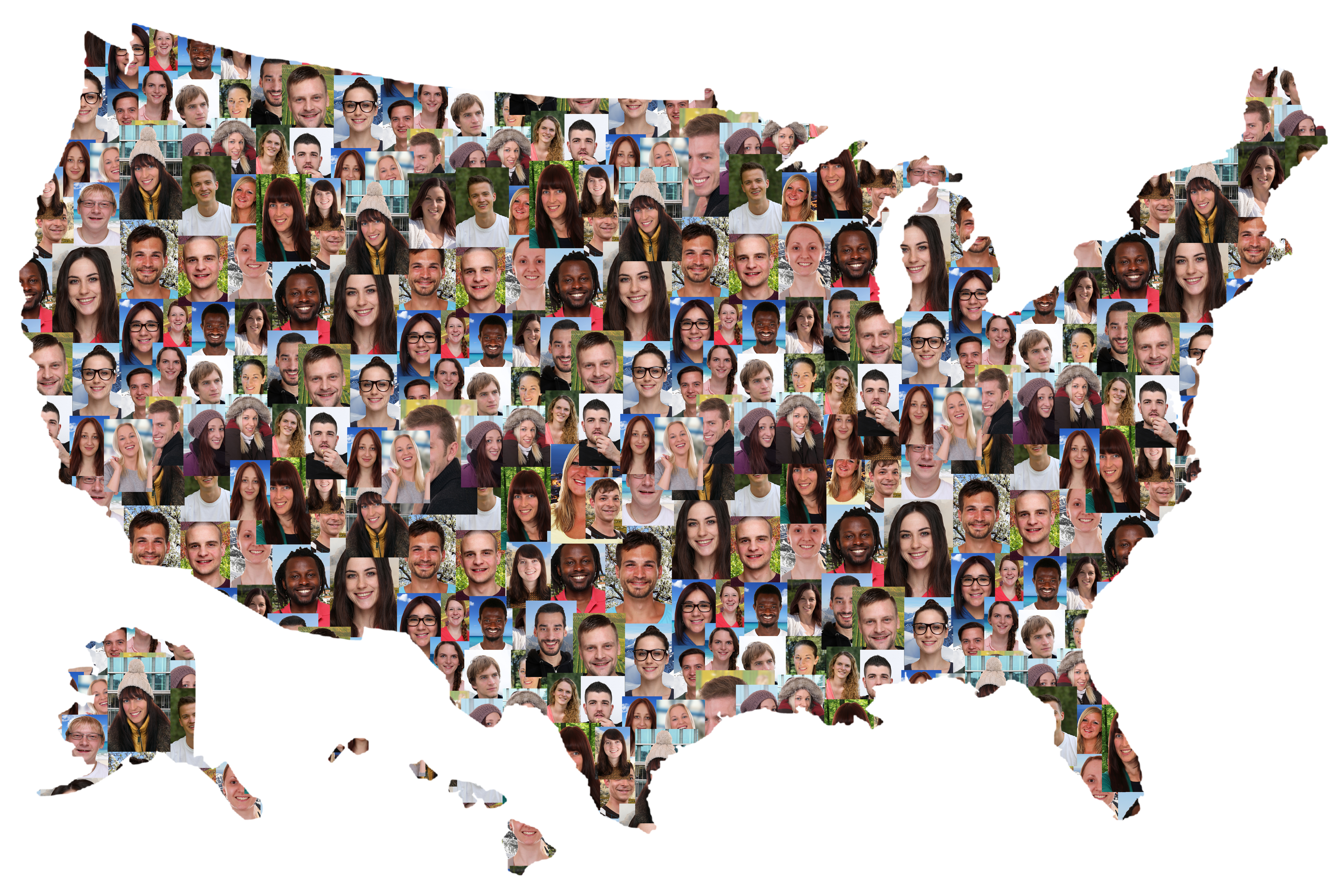 What is Temporary Protected Status?
Congress created Temporary Protected Status (TPS) in the Immigration Act of 1990. This temporary immigration status guarantees a work permit and stay of deportation to foreign nationals from designated countries.
A country may be designated for TPS for one or more of the following three criteria:
ongoing armed conflict – such as civil war that poses a serious threat to the personal safety to returning nationals
environmental disaster – such as an earthquake , hurricane or epidemic resulting in a significant but temporary disruption of living conditions and the foreign state is temporarily unable to adequately handle the return of its nationals
extraordinary and temporary – that prevents its nationals from returning to the state in safety (unless the US government finds that permitting these national to remain temporarily in the United States is contrary to the US national interest)
How long are TPS designations?
The Secretary of Homeland Security has discretion to decide when a country qualifies for a TPS designation. The decision of the Secretary of Homeland Security is not subject to judicial review but the Secretary must consult other agencies, including Department of State, the National Security Council and the Department of Justice. The TPS designation can be made for 6, 12, or 18 months at a time. The Secretary must make an official announcement about the renewal of TPS 60 days before its expiration date. If the Secretary fails to make this announcement and update this on the Federal Register, the permit will automatically extend for 6 months.
Who is eligible for TPS?
An individual may qualify for TPS if:
be a national of the foreign country with a TPS designation ( or if stateless, have habitually resided in a country with TPS designation);
be continuously physically present in the United States since the effective date of designation
have continuously resided in the United States since a date specified by the Secretary of Homeland Security ; and
not be inadmissible to the United States or be barred from asylum for certain criminal or national security related reasons, such as individuals who have been convicted of any felon or two or more misdemeanors
Which countries have TPS?
As of October 12, 2017, the following ten countries have valid TPS designations:

-  El Salvador
-  Haiti
-  Honduras
-  Nepal
-  Nicaragua
-  Somalia
-  South Sudan
-  Sudan
-  Syria
-  Yemen
---
What happens to TPS beneficiaries when a TPS designation ends?
TPS beneficiaries return to the immigration status that the person held prior to receiving TPS, unless this person has adjusted their immigration status. For example, if a person previously holding TPS becomes a legal permanent resident (LPR) then that person remains a LPR even after the TPS designation terminates. On the other end, if you are a recipient of TPS and did not acquire a new immigration status, you will return to an undocumented status and will become subject to removal. You are not required to notify your employer of a change in your TPS status. Your employer is responsible for verifying your work authorization at the time of hiring or when your EAD expires.
Central America and Haiti
El Salvador
In 1990 El Salvador became the first country to receive TPS, two years later the TPS designation expired and the country, ravaged by a 12- year civil war, was still not ready to welcome its nationals. As a result, the US offered an alternative nonimmigrant status to Salvadorans, the "deferred enforced departure" (DED) which lasted until 1995. Later in 2001, two deadly earthquakes struck the country, encouraging the US to again, designate TPS to El Salvador. Now sixteen years later, the nearly 200,000 Salvadoran immigrants, who make up an overwhelming majority of TPS holders, can expect a decision on Jan. 8, 2018.
Honduras
Honduras has been on TPS consecutively longer than any other designated group, for seventeen years. In October 1998, Hurricane Mitch inflicted devastating chaos in Honduras causing billions of dollars in damages and leaving 1.5 million people homeless. The US extended TPS to nearly 105,000 people at the start of the designation but is currently down to 61,000 Hondurans. In early November, Secretary of Homeland Security Elaine Duke failed to give a final decision on Honduras' TPS designation, therefore the TPS for Honduras was automatically extended 6 months and the administration will have to make another decision by July 2018.
Salvadoran and Honduran TPS holders compromise 80% of the TPS population: where 16% of the Salvadoran population and 11.5% of the Honduran population in the US are TPS Holders. Both groups are estimated to have lived in this country an average of 20 years, and their median age is approximately 42 years old and have spent at least a third of their life in the US. In these last twenty years the Salvadoran and Honduran communities have become active member of our society contributing to the nation's growth.
Nicaragua
As a result of the devastation from Hurricane Mitch, Nicaragua was designated TPS on January 1999. Unfortunately, on November 6, 2017 a senior Trump administration official announced the termination of TPS for the 5,300 Nicaraguan immigrants. The Trump administration has given Nicaraguans with provisional residency approximately 14 months or until January 5, 2019, to leave the United States.
Haiti
In 2010 Haiti was devastated by a magnitude 7.0 earthquake, which destroyed the island and displaced half a million people. In addition to the earthquake, Haiti , in addition to being one of the poorest countries of the world, has been struck by two more catastrophes: the outbreak of the cholera crisis and Hurricane Matthew. The category 4 hurricane hit on October 2016 and affected 2 million Haitians, killing at least 400 people.

Haiti has over 50,000 Temporary Protected Status holders and its status was extended in May 2017 for only six months. Secretary of Homeland Security Duke officially terminated TPS designation for Haiti on Nov. 23, giving Haitians 18 months to return to their country. As a result of the legal limbo prior to Secretary Duke's November decision, about 8,000 Haitians living in the U.S. fled to Canada to seek asylum and more will continue to flow after the decision to terminate Haiti's TPS.
---
Quick Facts
About one in nine TPS beneficiaries in the labor force are self-employed (27,000 in total), meaning they created jobs for themselves and likely for others.
Salvadoran, Honduran, and Haitian TPS holders have a total of 273,200 U.S.-born citizen children, who would face serious risks if TPS were eliminated.
TPS holders from El Salvador, Honduras, and Haiti are employed at high rates, and are key contributors in the following industries: construction, restaurant and other food services, landscaping, child care, and grocery stores.
A recent survey found that 77 percent of Salvadoran and Honduran TPS holders send remittances amounting to 9 percent of their monthly wages back to their home countries, which are essential to facilitating the recovery and bolstering the economies of countries designated for TPS, particularly at a time when U.S. foreign aid to these countries is on the decline.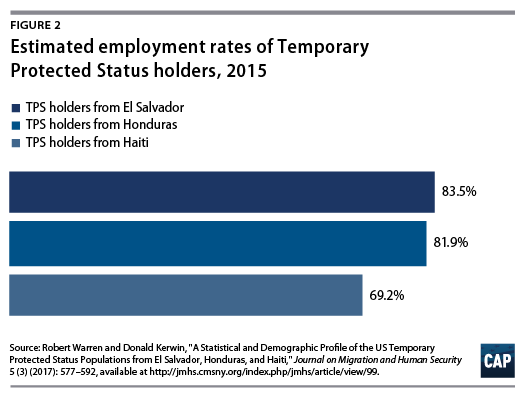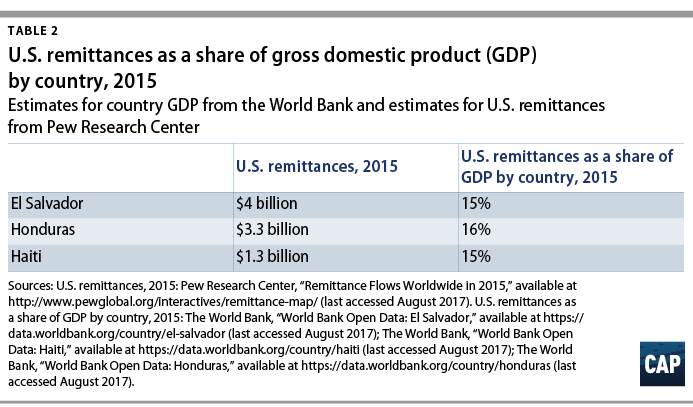 ---
Updates on Temporary Protected Status by Country
Sudan received a 12-month termination in Oct. 2017. The last day of TPS for the Sudan will be Nov. 2, 2018
South Sudan received an 18-month extension in September 2017.
Nicaragua received a 12-month termination in Nov. 2017. The last day of TPS for Nicaragua will be Jan. 5, 2019.
Honduras received a 6-month extension in Nov. 2017.
Haiti received an 18-month termination in Nov. 2017. The last day of TPS for Haiti will be July 22, 2019.
Upcoming TPS decision dates
Jan. 8, 2018: El Salvador
Jan. 30, 2018: Syria
Apr. 25, 2018: Nepal
July 5, 2018: Yemen
July 19, 2018: Somalia
March 3, 2019: South Sudan
---
How We Can Support TPS Beneficiaries
Congress
Extending Status Protection for Eligible Refugees with Established Residency (ESPERER) Act of 2017
On October 31, Representatives Carlos Curbelo (FL-26), Frederica Wilson (FL-24), Ileana Ros-Lehtinen (FL-27) and Alcee Hastings (FL-20) introduced bipartisan legislation to grant legal permanent resident status to over 300,000 TPS holders for qualified Nicaraguan, Honduran, Salvadoran and Haitian migrants.
The Act would allow Nicaraguan, Haitian, Salvadoran, and Honduran people who received TPS protection prior to January 13, 2011, to adjust their status to that of a legal permanent resident.
American Promise Act of 2017
The bill is spearheaded by Rep. Nydia Velazquez and co-sponsored by House Democratic Caucus Chair Joe Crowley (D-NY) and Reps. Ted Lieu (D-CA) and Karen Bass (D-CA).
It aims to amend the Immigration and Nationality Act to provide for certain protections for aliens granted temporary protected status or deferred enforced departure, and for other purposes. It is important to highlight that this bill would apply to all ten TPS designated countries, not only El Salvador, Honduras, Nicaragua and Haiti.
What can you do
---
References
Arditi, Tanya. "RELEASE: U.S. Would Lose $164B in GDP Over 10 Years If TPS Holders from El Salvador, Honduras, and Haiti Were Removed from Labor Force, Finds New CAP Analysis." Center for American Progress, 20 Oct. 2017, www.americanprogress.org/press/release/2017/10/20/441213/release-u-s-would-lose-164b-in-gdp-over-10-years-if-tps-holders-from-el-salvador-honduras-and-haiti-were-removed-from-labor-force-finds-new-cap-analysis/.

"Hurricane Matthew: Haiti storm disaster kills hundreds." BBC News, BBC, 7 Oct. 2016, www.bbc.com/news/world-latin-america-37582009.

"Temporary Protected Status (TPS)." Temporary Protected Status (TPS) | CLINIC, https://cliniclegal.org/tps.

"Temporary Protected Status Terminations – What You Should Know." Temporary Protected Status Terminations – What You Should Know | CLINIC, https://cliniclegal.org/resources/temporary-protected-status-terminations-what-you-should-know.