Paul Garza, Jr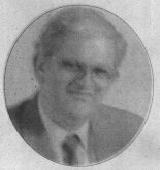 33rd president - elected at the 1970 convention held in Denver, Colorado. Served one term.
Garza, graduated form Texas A&M University in 1955 with a Bachelor of Science degree in civil engineering and then attended the Texas Traffic Institute in 1956. He is a registered professional engineer.
Positions that he has held and honors received,
Assistant Traffic Engineer in Waco
Director of Urban Renewal in Laredo
Director of Planning and Public Works in Laredo
Technical Advisor and Acting Director of the City of Laredo Planning and Zoning Commission
Self-employed consultant in urban affairs
Engineer of the Year of the Gateway Chapter of the Texas Society of Professional Engineers (1965)
A finalist in the 1965 White House Fellows Program
Listed in Who's Who in the South and Southwest
Past President of Laredo LULAC Council #12 (1963-65)
Chairman of the technical committee of the Laredo Urban Transportation Study
Member of the Board of Directors of the South Texas Chamber of Commerce
Member of the Board of Director of the LULAC Foundation
Member of the Board of Directors of the Tesoro Savings and Loan Association of Laredo
Member of the Board of Director of the Webb County Chapter of the March of Dimes
Member of the Texas and National Societies of Professional Engineers
President, Vice President and State Director of the Gateway Chapter
Member of the Texas Employment Commission for the Development of the Manpower Plan for the State of Texas.