Manuel C. Gonzales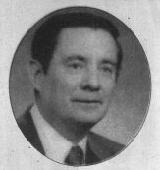 3rd president - elected at the 1931 convention held in Edinburg, Texas. Served one term. DECEASED
Manuel C. Gonzales, a lawyer, served LULAC national in many ways as legal counsel and as executive secretary. As an employee of the Mexican consul, he came face to face with problems of Mexican Americans that the Mexican government could not solve.
The most obvious accomplishment of Gonzales' administration was the doubling of the councils from 24 to 48 in a year. However, organizing was not the only thrust of LULAC during those depression years.
During this period, LULAC began its crusade to change the system in the Texas counties of Sonora, Ozona, Uvalde and Dimmit that denied Mexican Americans service on grand and petit juries. At the same time, LULAC began to combat the segregation of Spanish speaking children in schools. This segregation caused LULAC to file its lawsuit against the Del Rio School District.
At a special convention held during his administration, the monument fund previously created in honor of Ben Garza changed to the Scholarship Fund.