J.T. Canales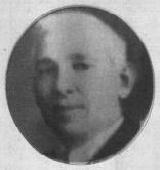 14th president - elected at the 1932 convention. Served one term. DECEASED
J.T. Canales, a great humanitarian, was a great pillar of LULAC. Elected during the height of the depression he saw clearly that education was the best hope for Hispanic Americans. The Scholarship Fund, enabling young persons an opportunity to a higher education was put on a workable basis during his administration. Throughout his life, he donated sizable amounts to the Scholarship Fund in memory of his brother.
J.T. Canales brought LULAC to the attention of John Garner, United States Congressman of the 15th District of Texas. Congressman Garner who was so impressed with its work and its Aims and Purposes that he presented LULAC with an American flag that had long waved over the capitol in Washington, D.C.
Judge Canales drafted the LULAC Constitution in Corpus Christi in 1929. After his term of office, he remained active and ready to give a helping hand. LULAC News eulogized: "No man has worked so untiringly and so long to see that those principles upon which LULAC was founded are not trampled."