Ben Osuna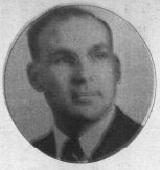 14th president - elected at the 1942 convention held in Albuquerque, New Mexico. Served 8 months.
Ben, the son of Dr. Eligio Osuna and Aurelia Martinez Osuna, was born in Albuquerque, New Mexico on October 12, 1908. His father died in 1916 making it necessary for his eight children to work for their livelihood, which they did with determined effort. Ben attended the Albuquerque public schools and in 1930 graduated from the University of New Mexico with a Bachelor of Arts degree. In 1934, he received his LLB from the University of Michigan at Ann Arbor and began the practice of law the same year in Albuquerque. From 1936 to 1940, he served as the elected Probate Judge of Bernalillo County, New Mexico. In 1941, his term limitation having expired and having no elective office, he became an active rather than an active "passive" member of LULAC. From 1941 to 1942, he served as the elected president of LULAC council 34.
Even during his "passive LULAC membership" he attended many National Conventions as an advisor for the delegates, and thereafter as delegate. In 1946, upon his return from military service he again became an active LULAC member.