Ben Garza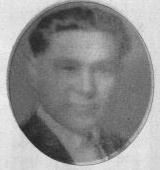 1st president - elected at the convention held in Corpus Christi, Texas in 1929. Served one term. DECEASED
His father died when Ben was only 15 years old. Ben, being poor, had to quit school to help his mother to support a family of eight. Joe, Ben's younger brother, reminisced in 1970 that when he was growing up in Rockport, Texas, Mexican American children had to go to a one-room school out in the brush. In the distance, the Mexican American children could see the fine brick Anglo school. Ben never forgot those early experiences of discrimination and dedicated his adult life to help improve conditions for Mexican Americans.
When he was 18, Ben moved to Corpus Christi, Texas, to take a job as a waiter in a café. He lived frugally to be able to share his earnings with his family. Through his efforts, Joe was able to complete high school and two years of college. Returning to Rockport during World War I, Ben worked in the shipyards.
Ben has amazing foresight and faith in the growth of Corpus Christi. He bought 10 acres next to Wynn Seale Junior High School that increased in value many times the $1,000 per acre he paid. He bought the land and in 1920 built a restaurant for $23,000. In the early 1960s, his estate turned down a $415,000 offer.
Despite the fact that he lived in Corpus Christi only 17 years, six of them in poor health, he left an imprint that will never be diminished. He took part in many benefit drives and was director of the Chamber of Commerce.
His death has not dimmed the love and good memories for his widow and five children. Ben Garza Jr., a justice of the peace in Corpus Christi, said in 1978: "I knew my father, I was 14 when he died, and he was a very compassionate man." His widow said: "My children and I still cry for him and miss him very much, but I know that his death was not in vain."