Arnulfo Zamora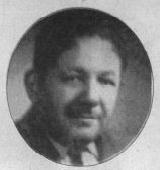 17th president - elected at the 1945 convention held in Corpus Christi, Texas and at the 1946 convention held in Houston, Texas. Served two terms.
Arnulfo was the first LULAC National President to serve two consecutive terms; elected to his first term in Corpus Christi on June 18, 1945 and re-elected by acclamation in Houston, Texas, on June 16, 1946.
On assuming the Presidency of LULAC, Arnulfo called upon all Latin Americans to unite in a common effort to bring about a general betterment in the economic condition and welfare of all Latin Americans.
"I am humbly proud of this great honor that has been conferred upon me," he stated, "but I must plead with you to help me in a successful administration by uniting to achieve our aims. This administration offers you nothing but work and more work; sweat and more sweat; but all this effort will be fully repaid. We can be strong and we can be powerful by taking in all work for the good of the community where we reside, but cannot be achieved until and unless we join forces among ourselves to bring this about."
Immediately he began to set the example. Under his able direction, LULAC News resumed publication and the Laredo Council sponsored five of the 12 issues that were pblished. His administration brought new blood into LULAC by reactivating over 20 LULAC Councils.