Health Programs
In 2010 LULAC launched the Latinos Living Healthy initiative to address existing disparities for vulnerable communities of color and advance health equity for all Americans. Latinos face many disparities including high rates of chronic and preventable illnesses, hunger, poverty and low rates of health insurance coverage. These factors directly affect our health and contribute to an overall greater risk of poor health outcomes. LULAC and its partner organizations have a long-standing history of working together for the progress of Latino community and the health of Latino families. Together we strive to fulfill the guidelines set by our Latinos Living Healthy Initiative, striving to educate our communities on health disparities and healthy lifestyles, disseminate valuable resources and to engage local community partners through the National Office and our network of nearly 1,000 councils.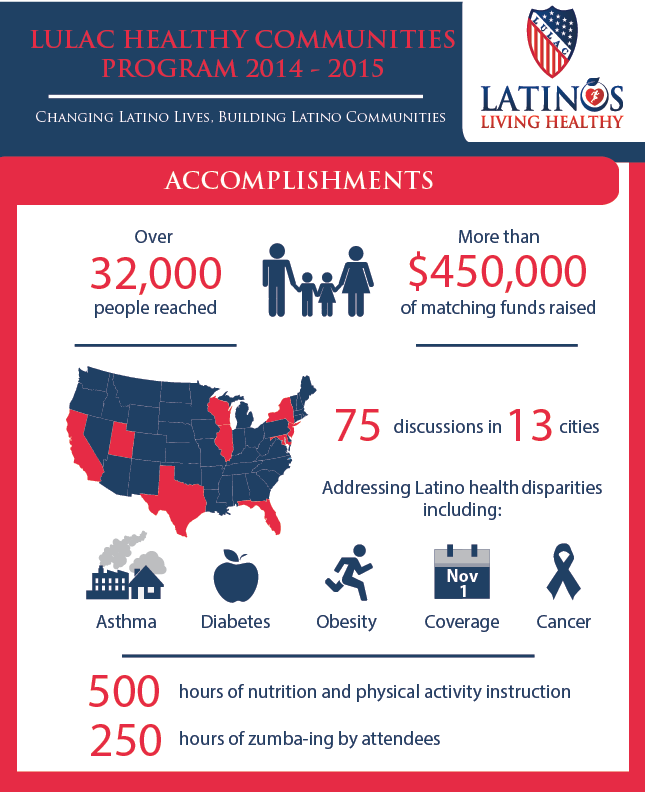 The California Endowment
Health Happens Here

LULAC AND the California Endowment believe that ALL Californians should have access to health coverage, regardless of their immigration status.

That's why in 2013, The Endowment launched #Health4All to find a statewide solution so that all Californians have access to affordable, quality health coverage.


Environmental Hazards and Latino Health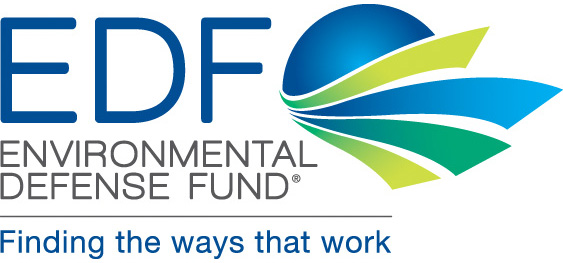 LULAC and the Environmental Defense Fund (EDF) are teaming up to raise awareness around environmental issues that can affect our health.
This year, EDF and LULAC are partnering to raise awareness about how Climate Change and Toxic Chemicals disproportionately affect the Latino community.
Click
here
to find out more about our initiative focused on toxic chemical exposure that disproportionately affects the Latino community.
Click
here
to visit our page with information on how indoor/outdoor air pollution is affecting the health of your families.
AARP

Through our partnership with AARP, LULAC was able to further our Latinos Living Healthy Campaign which raises awareness of, and help address, the serious health disparities that Latino communities face.

This partnership was activated at several national and council-led LULAC events including the LULAC National Convention in New York City, New York; the Latinos Living Healthy Feria de Salud in Los Angeles, California; and four Healthy Communities Program sites in Miami, Florida; Chicago, Illinois; San Antonio, Texas and Houston, Texas.
Healthy Communities

LULAC and MARS are collaborating to build healthier communities.