The Hispanic Immigrant Integration Project (HIIP)
We are proud to announce our four grant recipients for 2015:
Estamos orgullosos de anunciar nuestros cuatro receptores de la beca del 2015:
Fellowship Connection

2435 W Division St, Chicago, IL 6062

Yovanna Pomarico- (773)-772-1141 Ext. 111- ypomarico@fellowshipconnection.org
Chesapeake Multicultural Resource Center

109 N Aurora St, Easton, MD 21601

Matthew Peter- (410)-924-4022- mateo@chesmrc.org
Hermandad Mexicana Transnacional

116 Pacific Coast Hwy, Wilmington, CA 90744

Dolores Mendez- (916)-454-3652- dmn400@yahoo.com
LULAC Council 4969

6065 Hillcroft, Suite 616, Houston, TX 77081

Agnes Rivera- (832)-248-6962- agnesriveradsm@hotmail.com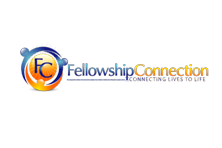 About/Sobre HIIP
In partnership with Hispanic Federation, LULAC National, LULAC Councils, and allies provide various immigration services to community members through the Hispanic Immigrant Integration Program (HIIP). Grant recipients must implement a ten-month program that encompasses all of the following services:
En colaboración con Hispanic Federation, LULAC Nacional, Concilios de LULAC, y otros aliados se proveen varios servicios de Inmigración a miembros de la comunidad hispana a través del programa integral de los inmigrantes (HIIP). Los receptores de la beca implementan un programa de diez meses que incluye los siguientes servicios:
General outreach/education - Participación/Educación General
ESL and/or American history/civic classes - ISL/Historia Americana/Clases Cívicas
Naturalization application assistance - Asistencia con Aplicaciones de Naturalización
Deferred Action for Childhood Arrival application assistance - Asistencia con Aplicaciones de DACA
Family-based petition application assistance - Asistencia con Aplicaciones Family Based
LULAC's goal is to provide immigrant integration services to immigrants who have limited access to support systems and services.
La meta de LULAC es proveer servicios de integración de inmigrantes que tienen un acceso limitado a servicios y sistemas de soporte
Impact on the Community/Impacto en la comunidad
Pedro Alarcon underwent the process to obtain his residency after he had gone with several lawyers that told him he could not apply for residency. His case was reviewed and it worked out accordingly, he was able to obtain his residency in a record time of 4 months.
Pedro Alarcon se le tramito su ajuste para su residencia, despues de ir donde varios abogados que le decian q no podia aplicar para su ajuste. Se analizo su caso y todo salio favorable con su ajuste , obteniendo ya su residencia en tiempo record de 4 meses.
Background/Historial
Throughout our country's history, immigrants have contributed immensely to our culture, our economy, our defense and our national pride. Almost all citizens of the United States are immigrants or the descendants of immigrants and each new generation of immigrants has reinvigorated our nation with the values and work ethic that has made America great. Our common experience has demonstrated that immigration is good for America, whether your ancestors arrived before the Declaration of Independence or just a generation ago. Through a generous grant from the Walmart Foundation, LULAC in partnership with the Hispanic Federation (HF) has launched the Hispanic Immigrant Integration Project (HIIP). HIIP seeks to increase the availability of immigrant integration assistance programs available to low-income, immigrant, Spanish-dominant and otherwise underserved Latinos living in Maryland, California, Illinois, and Texas.
A lo largo de la historia de este país, los inmigrantes han contribuido inmensamente a nuestra cultura, economía, defensa, y patria nacional. Casi todos los ciudadanos de los Estados Unidos son inmigrantes o descendientes de inmigrantes, cada nueva generación de inmigrantes ha revitalizado nuestra nación con los valores y ética laboral que ha hecho América tan increíble. Nuestra experiencia común ha demostrado que la inmigración es algo bueno para los Estados Unidos, aun si sus ancestros hayan llegado antes de la declaración de independencia o no más hace unas generaciones. Gracias a una beca generosa dada por la Fundación Walmart, LULAC en colaboración con Hispanic Federation, se ha iniciado el Programa Integral de los Inmigrantes Hispanos (HIIP). HIIP desea subir la disposición de programas que asisten en la integración de inmigrantes de bajo ingreso, hispanoparlantes, y si no latinos desmerecidos que viven en Maryland, California, Illinois, o Texas.

Request for Proposals/Si Desea Solicitar una Propuesta
Click here to download the Hispanic Immigrant Integration Project Request for Proposal kit (PDF (format)

Click here to download the Hispanic Immigrant Integration Project Request for Proposal kit (PDF (online fillable format) HIIP seeks to provide immigrant integration assistance programs to low-income, immigrant, Spanish-dominant and otherwise underserved Latinos living in California, Illinois, Texas and Washington, D.C. (DMV area including Maryland and Virginia). If you intend to apply for the program, please email Sindy Benavides, National Director of Civic Engagement, here with the name of your organization, LULAC Council number (if applicable), address, contact person, title, email address, and phone number.here. If you have any questions, please feel free to call or email Sindy Benavides at SBenavides@LULAC.org or 202-833-6130.

*Please Note/Porfavor hacer nota que 


We are currently not accepting applications at this time, however if in the future you would like to work with us or have any questions regarding the Hispanic Immigration Integration Program please feel free to contact Sindy Benavides. Her contact information can be found below, Thank You
En este momento no estamos aceptando aplicaciones pero si en el futuro desea trabajar con nosotros o tiene alguna pregunta sobre HIIP por favor ponerse en contacto con Sindy Benavides, Gracias
For more information please contact Sindy Benavides here