The Hispanic Immigrant Integration Project (HIIP)
We are proud to announce our four grant recipients for 2015:
Fellowship Connection
Chesapeake Multicultural Resource Center
Hermandad Mexicana Transnacional
LULAC Council 4969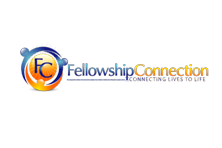 About
In partnership with Hispanic Federation, LULAC National, LULAC Councils, and allies provide various immigration services to community members through the Hispanic Immigrant Integration Program (HIIP). Grant recipients must implement a ten-month program that encompasses all of the following services:
General outreach/education
ESL and/or American history/civic classes
Naturalization application assistance
Deferred Action for Childhood Arrival application assistance
Family-based petition application assistance
LULAC's goal is to provide immigrant integration services to immigrants who have limited access to support systems and services.
Background
Throughout our country's history, immigrants have contributed immensely to our culture, our economy, our defense and our national pride. Almost all citizens of the United States are immigrants or the descendants of immigrants and each new generation of immigrants has reinvigorated our nation with the values and work ethic that has made America great. Our common experience has demonstrated that immigration is good for America, whether your ancestors arrived before the Declaration of Independence or just a generation ago. Through a generous grant from the Walmart Foundation, LULAC in partnership with the Hispanic Federation (HF) has launched the Hispanic Immigrant Integration Project (HIIP). HIIP seeks to increase the availability of immigrant integration assistance programs available to low-income, immigrant, Spanish-dominant and otherwise underserved Latinos living in Maryland, California, Illinois, and Texas.

More information will become available on the current programs and where to look for help.
Request for Proposals
Click here to download the Hispanic Immigrant Integration Project Request for Proposal kit (PDF (format)

Click here to download the Hispanic Immigrant Integration Project Request for Proposal kit (PDF (online fillable format) HIIP seeks to provide immigrant integration assistance programs to low-income, immigrant, Spanish-dominant and otherwise underserved Latinos living in California, Illinois, Texas and Washington, D.C. (DMV area including Maryland and Virginia). If you intend to apply for the program, please email Sindy Benavides, National Director of Civic Engagement, here with the name of your organization, LULAC Council number (if applicable), address, contact person, title, email address, and phone number.here. If you have any questions, please feel free to call or email Sindy Benavides at SBenavides@LULAC.org or 202-833-6130.

*Please Note 
We are currently not accepting applications at this time, however if in the future you would like to work with us or have any questions regarding the Hispanic Immigration Integration Program please feel free to contact Sindy Benavides. Her contact information can be found below. Thank You
For more information please contact Sindy Benavides here