Youth Leadership and Hunger Relief/Awareness Campaign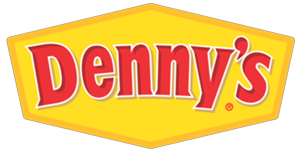 Thanks to Denny's support of youth programs and LULAC Youth Councils, LULAC National has created a hunger awareness campaign for the month of November.

---


In four simple steps, you can participate in the campaign to end hunger.

Step 1:

Submit your intent to participate by completing this form: Letter of Intent- Youth Leadership and Hunger Relief/Awareness Campaign. You MUST submit by 5:00PM ET. Tuesday, November 4, 2014. The first five (5) LULAC Youth Councils to sign up for the competition will receive ten (10) promotional Denny's shirts.

Step 2:

Host or attend a hunger-related event and collect pledges to end hunger. Pledges must be collected by hosting a hunger awareness meeting/event or attending a hunger-related event in one of the following five ways:

a. Host a screening of "A Place at the Table" and discuss the film with attendees. Email Hunger@LULAC.org for the dicussion questions.
b. Host Hunger Task Force's "Food for Today" hunger simulation activity. Email Hunger@LULAC.org for all materials needed.
c. Volunteer at a local food bank/pantry.
d. Host a food drive and donate the food to a local family/youth homeless shelter.
e. Fundraise for a local hunger relief organization (food pantry, food bank, homeless shelter, and other hunger relief non-profits) by hosting a "Pancake Breakfast" or "Spaghetti Night." You can get creative and have other kinds of food.

Step 3:

Every Tuesday post a photo of the event on the LULAC Facebook page and tag #LULACYouthCares and everyone in the photo (if possible).

The picture below is a good example of what your pictures could look like. The documents below the picture are for you to download. You should print them and hold them up as you are taking the picture. Don't be afraid to get creative!

Step 4:

Every Tuesday make to sure to email your photo and pledges to Hunger@LULAC.org.

Competition Winners:
Dear LULAC Youth Councils,
Thanks to the support of Denny's, LULAC's Education and Youth Leadership Programs Team is proud to award $1,000.00 to the LULAC Youth Council that collected the most pledges and $100.00 to the two runners up. Together, 10 LULAC Youth Councils collected nearly 1,000 pledges to end hunger!
Congratulations to the following:
1st Place, $1,000 Recipient: Stockton, CA Youth Council #702
2nd Place, $100 Recipient: Santa Ana, CA Youth Council #2081
3rd Place, $100 Recipient: Hollister, CA Youth Council #705
Every LULAC Youth Council that participated showed profound dedication and commitment as they all worked tirelessly to plan events, hold discussions, and collect as many pledges as they could.
We value everyone's participation and are delighted to know that everyone had a great time working together for this honorable cause.
From the LULAC family to yours, we wish you a Happy Thanksgiving.
Warm wishes,
Karina Castellanos, Iliana Garcia, and Yvette Aguirre
Education and Youth Leadership Programs Team
Hunger@LULAC.org