What Are our Partners Doing?
Bilingual Information Access
Univision Airs PSAs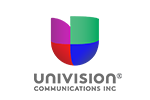 Univision is currently airing Public Service Announcements (PSAs) with Dr. Juan Rivera, Univision's chief medical correspondent, informing the Hispanic community regarding the coronavirus and what needs to be done to keep each other safe during this period of time. A PSA from the National Association of Broadcasters (NAB) has been distributed to local markets and is currently airing on TV and radio.
Internet Access
Comcast's Free Internet for Internet Essentials Customers
Comcast is offering new, low-income Internet Essentials customers two months of free internet and raising the speed of that program's service to 25/3 Mbps
Charter's Spectrum for Households with Children and/or college students.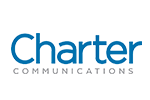 Charter will offer free Spectrum broadband and Wi-Fi access for 60 days to households with K-12 and/or college students who do not already have a Spectrum broadband subscription at any service level up to 100 Mbps. To enroll call 1-844-488-8395. Installation fees will be waived for new student households.
AT&T Unlimited Home Internet Data and Access Program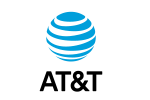 Unlimited AT&T Home Internet: All AT&T consumer home internet wireline customers, as well as Fixed Wireless Internet, can use unlimited internet data. Additionally, we'll continue to offer internet access for qualifying limited income households at $10 a month through our Access from AT&T program. We've expanded eligibility to Access from AT&T to households participating in the National School Lunch Program and Head Start. Additionally, we're offering new Access from AT&T customers two months of free service.
Verizon helps eliminate worry for customers during time of great need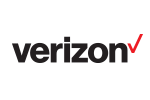 Reinforces pledge to Keep Americans Connected and goes further to protect most vulnerable

Will waive overage charges and late fees to support customers who may be financially affected by the COVID-19 crisis
Announces two months waived internet and voice service charges for current Lifeline customers and new affordable internet option for low-income households
Adds 15GB of high speed data for wireless consumer and small business customers to be automatically applied with no customer action necessary
Verizon provides first responders with priority and preemption abilities for voice and data
Consumer and small business Fios and DSL broadband internet plans have no data caps
Phone Service
T-Mobile Unlimited Date and Updates
ALL current T-Mobile and Metro by T-Mobile customers who have plans with data will have unlimited smartphone data for the next 60 days (excluding roaming).
Employment
Walmart is hiring 150,000 new associates
Walmart has a steady workforce of full-time and part-time workers helping meet the everyday needs of its customers. As part of responding to the current environment, Walmart is also hiring 150,000 new associates through the end of May to work in stores, clubs, distribution centers and fulfillment centers.
Shop with Ease
Target Hours and Updates
Target is reserving the first hour of shopping each Wednesday to support vulnerable guests, including the elderly and those with underlying health concerns. Earlier this month Target built up measures, including enhanced cleaning and more staffing for in-demand services that support social distancing, like Order Pickup and Drive Up.
Walmart: Here for You
How we are responding to Covid19: We are doing everything we can to help strenghten our community of families. friends and associates.
Tyson Foods Response to Coronavirus
Since March 2, Tyson has donated approximately 2.6 million pounds of product in 18 states and are working to donate an additional 1.5 million pounds. A total of four million pounds, or 16 million meals*, are being donated by Tyson Foods to our team members, Feeding America food banks, community pantries near our operations and other hunger relief agencies.
As part of this effort, 13 truckloads carrying nearly 500,000 pounds of product will soon be distributed directly to our plant locations to support our hourly team members who are working hard to keep America and its communities fed. This will be an ongoing effort to ensure hunger relief needs are being met as conditions adjust and change.
Coca- Cola: Coke goes big with COVID social distancing in Times Square
People who walk into the heart of Manhattan will see Coke's name with extended spaces between letters in a satisfying play of autology. Additionally with a message of, "Staying apart is the best way to stay united," Coke has made a number of changes to its operations since the coronavirus outbreak. Last week, the company said it has gone to extreme measures to protect the safety of its staff and customers by implementing steps that include additional cleaning and sanitization routines and restricting visitors to its facilities. In some locations, delivery drivers do not leave their trucks, reducing person-to-person interactions. Some manufacturing plants have implemented split shifts to avoid shift-to-shift contact.
NCTA: Responding to the COVID-19 Outbreak
NCTA member companies have announced new measures to expand internet access, especially for low-income households and families with students that are now learning from home. Additionally, every member company has signed the FCC's Keep Americans Connected Pledge to reassure consumers that they will stay connected throughout the coronavirus outbreak.
USHCC's Resource and Technical Assistance Guide to Expand Capital for Hispanic and Minority-Owned Small Businesses
The following isa resource and technical assistance guide developed bythe United States Hispanic Chamber of Commerce (USHCC) to help Hispanic and minorityowned small businesses prepare to safeguard their enterprise with lending, grant options, and financial support as together we navigate the economic impact of COVID-19(novelcoronavirus).
NAB: Covering the Coronavirus Pandemic
As local radio and television broadcasters navigate the editorial and operations challenges presented by COVID-19, the National Association of Broadcasters (NAB) is providing tools and resources to help stations accurately cover this issue and prepare for the impacts on your staff, community and business.
AARP: Tips for Caregivers
Según los Centros para el Control y la Prevención de Enfermedades (CDC), los adultos mayores y las personas con problemas crónicos de salud tienen un mayor riesgo de sufrir enfermedades serias a causa del coronavirus y de la COVID-19, la enfermedad causada por el virus.
Preparedness for Caregivers during COVID19 (PDF format)
La atención a los cuidadores durante la epidemia de COVID-19 (formato PDF)
Los cuidadores familiares merecen nuestro reconocimiento durante la pandemia
Cricket Wireless Gives Relief to People Facing Financial Hardship
he need for affordable data access options is more important than ever as the country adjusts to a new normal. Many are looking for ways to reduce their monthly spending due to loss of income or other hardships, and Cricket is here to help. Starting Friday, March 27, Cricket is offering new ways to help customers during this tough time. We're launching a new limited time phone plan: The new $15 plan comes with 2GB of data, unlimited talk and text, and will be available for a limited time. The plan is available to new and existing customers with no activation fee.
Mastercard
Mastercard is dealing with the effects of the COVID-19 situation and the impact on our global economies just like all of you. We realize many are dealing with the uncertainty of the financial futures of millions of families and small businesses across the US. Mastercard is committed to our employees, consumers, and merchants. Our core mission is enabling commerce. We're going to keep doing that today, tomorrow and far into the future. We are taking all necessary steps to maintain service to our customers. Electronic payments play a vital and stabilizing role in the face of challenges that disrupt the consumption and economic activity. For more details, please check Mastercard's dedicated page with the latest information on how our technology is helping:
U.S. Department of Labor: Occupational Safety and Health Administration Worker's Rights
Under federal law, you are entitled to a safe workplace. Your employer must provide a workplace free of known health and safety hazards. If you have concerns, you have the right to speak up about them without fear of retaliation.
Resources for Small Businesses
Google COVID-19 Information & Resources
Coronavirus disease (COVID‑19), Also called: 2019-nCov, 2019 Novel Coronavirus:
Coronavirus disease (COVID-19) is an infectious disease caused by a new virus. The disease causes respiratory illness (like the flu) with symptoms such as a cough, fever, and in more severe cases, difficulty breathing. You can protect yourself by washing your hands frequently, avoiding touching your face, and avoiding close contact (1 meter or 3 feet) with people who are unwell.
Grow with Google Small Business Fund: Grow with Google has set up a small business fund that will help businesses in distressed communities that are in need of financial assistance. click here
Click here for more information
HBO Opens Up a Catalog of Top Programming at No Cost to Viewers
With more and more people looking for new entertainment options while stuck at home, HBO is making almost 500 hours of top programming available to stream for free for a limited time on HBO NOW and HBO GO. It starts on Friday, April 3. The list of free programming includes every episode of nine iconic HBO series such as The Sopranos, Veep, Six Feet Under and The Wire--46 seasons in total; major Warner Bros. blockbusters from HBO's current catalog like Pokemon Detective Pikachu, The Lego Movie 2: The Second Part and Crazy, Stupid, Love; and 10 riveting HBO documentaries and docu-series including McMillion$ and The Case Against Adnan Syed. This is the first time HBO has made this volume of content available without a subscription, and the first time any content has been available outside of the paywall on HBO NOW & HBO GO. For more specific, please visit our announcement here. For an overview of recent initiatives announced for our customers and first responders, click here.
DC Comics Donates $250,000 to Support Comic Book Retailers
In response to the ongoing COVID-19 crisis and its impact on the comic book direct market, DC is donating $250,000 to the Book Industry Charitable Foundation (BINC) to provide support for comic book retailers and their employees during this time of hardship and beyond. Website
AT&T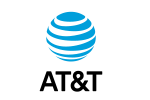 Denny's - Feeding People's Bodies, Minds and Souls
Denny's is America's Diner. At the heart of our brand is a commitment to feeding people's bodies, minds and souls in every community we serve. And while our restaurants can no longer offer dine-in service, that commitment to serve remains strong. Simply visit dennys.com to get your Denny's favorites while remaining safe at home.


Free Delivery – available through April on dennys.com
New! Shareable Family Packs – feed your whole family
Contactless Delivery – option to leave delivery at your door
Curbside Pickup – order ahead and we'll bring it to your car
Dine-Thru Order & Pickup – place your order and pickup while never leaving your car
Grocery Service – available in select restaurants
Hospital & Front-Line Worker Donations – helping feed those that are tirelessly helping our communities
Amid COVID-19 Crisis, Lilly Introduces $35 Co-Pay for Insulin
Millions of Americans rely on Lilly medicines to make life better and help them stay healthy. With stress on our economy due to the COVID-19 crisis, we know many people may struggle now more than ever to pay for their medicines. So today, Lilly announced anyone who has commercial insurance, or no insurance, can purchase their monthly prescription of Lilly insulin for $35 through the Lilly Insulin Value Program . Click here
AT&T Supports Families & Educators During School Closures and Social Distancing
AT&T Commits $1.2 Million to Small Businesses Focused on Distance Learning Solutions – April 14, 2020 As millions of students shift to distance learning because of COVID-19, small businesses focused on education are critical to ensuring that transition is successful. But small businesses are facing growing economic uncertainty. Nationwide, about 25% of them – those with fewer than 250 employees – are in "immediate risk"1 of closing. That's 2 million small businesses, employing about 27.5 million Americans.
Click here to read more
Teach For America COVID-19 Resource Hub
Resources to support students and communities during the coronavirus outbreak. Click here
Ford Motor Company & Ford Motor Company Fund
Ford Motor Company, in collaboration with GE Healthcare, will begin producing in Michigan a third-party ventilator with the goal to produce 50,000 of the vitally needed units within 100 days and up to 30,000 a month thereafter as needed. Ford Credit is also encouraging customers in the U.S. impacted by COVID-19 to contact the company to discuss potential delay of payments to provide relief. Ford Motor Company Fund, the philanthropic arm of Ford, is immediately directing more than $500,000 to nonprofit groups in southeast Michigan and will support delivery of food to senior citizens and to thousands of children who do not have access to school meals. Furthermore, Ford Fund is working to provide further assistance through its national partner nonprofits to diligently respond appropriately to the rapidly changing situation while continuing to serve Latino communities across the nation. Currently, Ford Driving Dreams, in collaboration with LULAC, is providing 50 grants to LULAC councils to support Hispanic students during the COVID-19 pandemic and provide relief efforts in their communities.

Moreover, the Ford Fund and Ford Motor Company Executive Chairman Bill Ford will match $500,000 in donations to community organizations in the fight against COVID-19. Funds raised will support community projects focused on addressing hunger, shelter and mobility needs, providing educational resources, or delivering critical medical supplies and services in more than 20 countries. To support children and families who are at home during the COVID-19 pandemic, Ford Fund created "Read and Record" – a special virtual volunteering project for Ford employees looking for ways to help the 1.3 billion children and youth affected by school closings. To learn more about the matching program, volunteering projects and online resources for people of all ages that are staying home, go to: fordfund.org/covid19
AT&T Business and Barbara Corcoran Help Small Businesses Pave the Road to Recovery
Users can register for the new webinar series today at no cost; will feature special guests including Anne Chow, Rachael Ray, Matt Higgins and entrepreneurs seen on Shark Tank
Even as businesses around the globe begin to reopen their doors, the future of many small businesses remains uncertain. A new webinar series from AT&T Business and founder of The Corcoran Group and 'Shark' on ABC's Shark Tank, Barbara Corcoran, aims to share expertise and experience from successful business leaders to help struggling small businesses recover in a post-pandemic environment.
Business Unusual, Big Ideas for Small Business—Presented by AT&T Business, will kick off its first of 3 themes, Where Do We Go from Here?, with a live webinar at 1:00pm on July 22, 2020. Each theme will feature a livestream and 3 recorded webinars available in the following weeks. Additional themes will be announced later this year.
Beginning today, users can register to view every webinar at 888Barbara.com at no cost. Users can also submit questions they want to hear on the July 22 stream 2 different ways – by responding to any of Barbara's social media posts about the new webinar series with their questions or by calling 1-888-BARBARA.
After Where Do We Go from Here? kicks off on July 22, the following webinars will be available in August:

Where Does Retail Go from Here? – Aug. 12, 2020
Where do Restaurants Go from Here? – Aug. 19, 2020
Where does Hospitality Go from Here? – Aug. 26, 2020