Elder Care
We honor our elders with the love and compassion they deserve for their personal sacrifices. Now is the time for us to be mindful of the risk for our elders if exposed to Coronavirus. High-risk exists for seniors because of their age or pre-existing health conditions. LULAC is here to provide our elders with the information and resources they need to stay healthy during these trying times. Explore our list of resources to help you care for your loved and find activities in new and different ways that can be fulfilling.
Older Adults
Older adults, 65 years and older, are at higher risk for severe illness. COVID-19 is a new disease and we are learning more about it every day.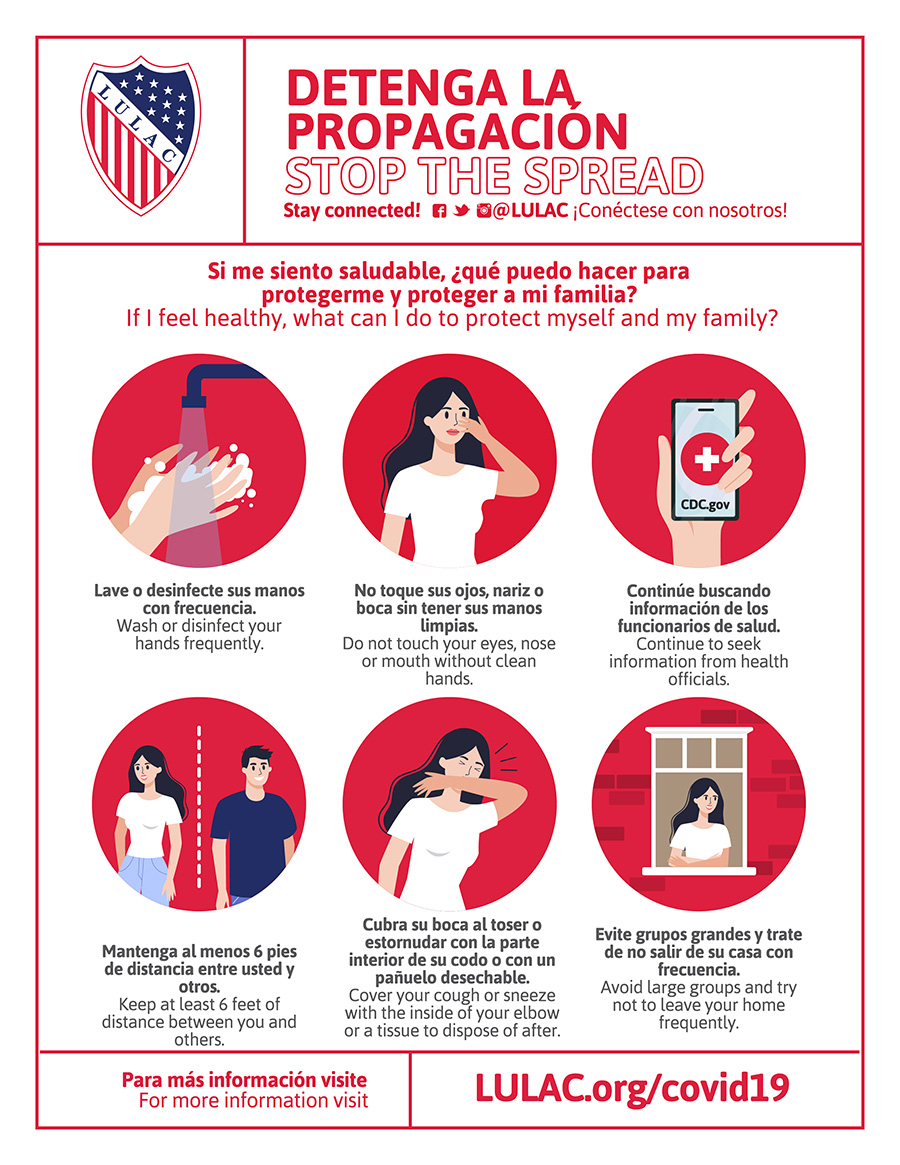 COVID-19 Recursos Para Adultos Mayores y sus Cuidadores
The National Council on Aging (NCOA), has created a Spanish language landing page of resources related to COVID-19. Included here is a link to the page and a video on the page that is very helpful in explaining in clear terms the virus, its impact, and prevention.
Assistance for the Elderly
Vulnerable seniors are at the greatest risk amid COVID-19.
AARP's Resources on Coronavirus