Gustavo Torrez
Director of Youth Advocacy for the Campaign for Tobacco-Free Kids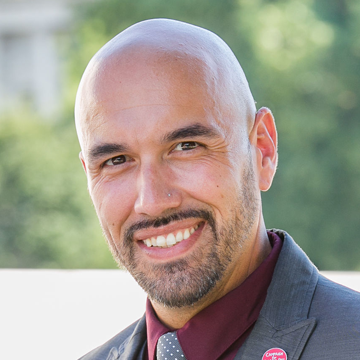 Gustavo Torrez has been involved in the tobacco control movement for the past 25 years. He began his work in tobacco control as a youth advocate in California and continued his career in the field in Boston, where he was a Program Manager with Fenway Community Health and the National Network for LGBT Health Equity, one of the CDC-funded priority population networks.

As a young adult, Gustavo served on Legacy's (now Truth Initiative) National Speaker's Bureau and National Activism Council, and in 2012 he was recognized for his efforts with a Trailblazers Award for outstanding and continuous leadership in the tobacco control movement by Legacy. Currently, Gustavo is the Director of Youth Advocacy for the Campaign for Tobacco-Free Kids, where he oversees the development and implementation of innovative youth-focused programs and advocacy initiatives including Taking Down Tobacco, the 4 time award winning online youth advocacy training program, Takingdowntobacco.org.
---
Panel Information
Thursday, March 17
11:10 AM EST
Emerge Workshop: Managing Difficult Conversations on Bias and Equity
As we have navigated a global pandemic for the past two years, Latinos have seen first hand the role that health equity plays in education equity and economic opportunity. The lack of access to healthcare, access to vaccines and access to a safe working environment creates a situation where someone without access to proper healthcare has to decide between putting themselves in high-risk situations to get an education or economic opportunities, or they try to protect their health at the potential cost of education or economic opportunity. Our panel of experts discuss improving a system to provide equitable access to healthcare, economic opportunities, and education for Latinos.
Buy Tickets for the Gala
Register for Emerge