Lauren Reyes
Deputy White House Liaison, U.S. Department of Labor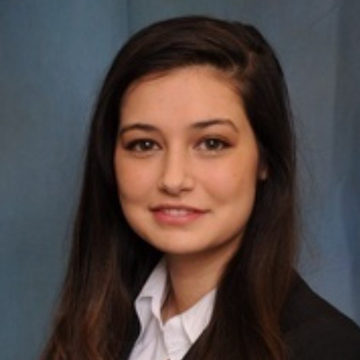 Lauren Reyes is thrilled to join LULAC's EMERGE Latino Conference as a keynote speaker. Lauren, a North Carolina native, is currently the White House Liaison at the Department of Labor, and was honored to join the Biden-Harris Administration on Day 1 starting as the Deputy White House Liaison at DOL. Lauren holds two bachelor's degrees in Anthropology and Criminal Justice, as well as her Juris Doctor. While in law school, Lauren was awarded Highest Pro Bono Distinctions with over 400+ hours of Pro Bono work for nonprofits including the Latin American Coalition, the Southeast Asian Coalition, and Catholic Social Services. This dedication to serving others carried into her work on political campaigns, including Hillary for America in 2016, Ossoff for Congress in 2017, Virginia 2017 and 2018 Coordinated Campaigns, and as the National Early States Director for Julián Castro in 2019. She rounded out the 2020 campaign cycle as Virginia Coordinated Campaign Director for Joe Biden and Senator Mark Warner. Prior to working on campaigns, Lauren has worked in several law firms focusing on family law, immigration law, and disability law.
---
Panel Information
Wednesday, March 16
6:30 PM EST
Emerge Welcome & Networking Power Hour
LULAC leadership, Members of Congress, and other government leaders will open the Emerge conference and offer insight into what to expect during the next two days. This is a great opportunity to meet fellow EMERGE attendees and LULAC leaders from around the country to build relationships, advance their careers and make an impact in the community.
Buy Tickets for the Gala
Register for Emerge