Congressman Adriano Espaillat
D-NY, 13th District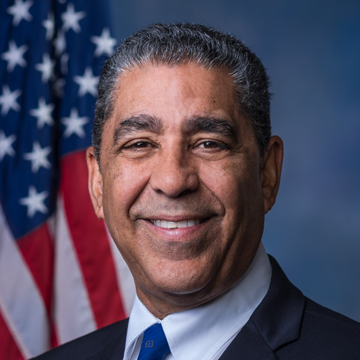 U.S. Representative Adriano Espaillat proudly represents New York's Thirteenth Congressional District.

Representative Espaillat is the first Dominican American to serve in the U.S. House of Representatives and his congressional district includes Harlem, East Harlem, West Harlem, Hamilton Heights, Washington Heights, Inwood, Marble Hill, and the north-west Bronx. First elected to Congress in 2016, Representative Espaillat was sworn into office on January 3, 2017, during the 115th Congress and is serving his third term in Congress.

Representative Espaillat currently serves as a member of the influential U.S. House Committee on Appropriations responsible for funding the federal government's vital activities to keep the United States safe, strong, and moving forward. Representative Espaillat is also a member of the House Committee on Education and Labor and the Congressional Hispanic Caucus (CHC), where he serves in a leadership role as the Second Vice Chair. Representative Espaillat is a member of the Congressional Progressive Caucus, where he serves as Deputy Whip, and he serves as a Senior Whip of the Democratic Caucus. Through his committee assignments and caucus leadership positions, Representative Espaillat helps advance and amplify legislative priorities and accomplishments that aim to improve the lives of families around the nation.
---
Panel Information
Wednesday, March 16
6:30 PM EST
Emerge Welcome & Networking Power Hour
LULAC leadership, Members of Congress, and other government leaders will open the Emerge conference and offer insight into what to expect during the next two days. This is a great opportunity to meet fellow EMERGE attendees and LULAC leaders from around the country to build relationships, advance their careers and make an impact in the community.
Buy Tickets for the Gala
Register for Emerge