Isabel Aldunate
Deputy Communications Director at The White House Office of Management and Budget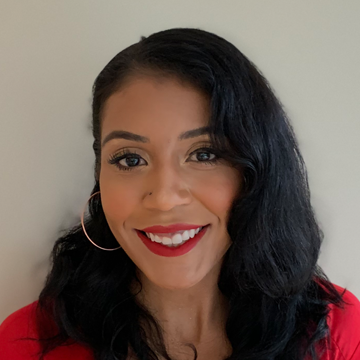 Isabel Aldunate is currently serving as the deputy communications director for the White House Office of Management and Budget. She most recently served as the surrogates communications director for the Presidential Inaugural Committee and handled surrogate communications and Hispanic media for the Biden for President campaign.

Prior to her work on the Biden campaign, Isabel was the deputy national press secretary for Senate Democratic Leader Chuck Schumer (D-N.Y.) and served as deputy press secretary for Mayor Andrew Gillum's bid for governor of Florida. Isabel began her political communications career as a communications assistant at the National Association of Real Estate Brokers and has served in communications roles with the Maryland Clean Energy Center, Climate Action Campaign and the American Council on Renewable Energy. She received her Undergraduate degree in communications from the University of Maryland, Baltimore County and her Master's degree in political communications from American University.

Isabel is the daughter of Kathie and Wilson Aldunate and a first generation American on her father's side. Isabel hails from Bowie, Maryland, but resides in Northeast Washington D.C. with her beagle-chihuahua Ruth Bader Ginsburg.
---
Panel Information
Wednesday, March 16
6:30 PM EST
Emerge Welcome & Networking Power Hour
LULAC leadership, Members of Congress, and other government leaders will open the Emerge conference and offer insight into what to expect during the next two days. This is a great opportunity to meet fellow EMERGE attendees and LULAC leaders from around the country to build relationships, advance their careers and make an impact in the community.
Buy Tickets for the Gala
Register for Emerge