Vivian Nava-Schellinger, Director, Community Partnerships & Network Activation, National Council on Aging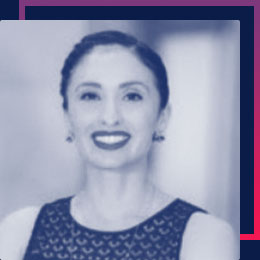 An organizer at heart, Nava-Schellinger, has utilized her legal training to efficiently and successfully merge business strategy, development, organizational management, and health policy to ensure that all communities have access to the information they need to make informed decisions about their health and opportunities to become more economically secure. Before her tenure at the National Council on Aging (NCOA), Nava-Schellinger worked in the private sector on the development and design of large-scale reimbursement patient assistance programs for low-income adults in the pharmaceutical industry. At NCOA, she leads the organization's engagement with national and community partners, focusing on low-income older adults, with a commitment to connecting the organization to diverse groups and coalitions working towards providing greater economic security and overall health for all older adults.
Vivian graduated from the University of Texas at El Paso with a Bachelor's of Arts in Political Science and Legal Reasoning, a Master's of Science in National Security Studies from the University of Texas at El Paso, and a Juris Doctorate from the Sandra Day O'Connor College of Law at Arizona State University, in Phoenix, Arizona. Previously, she worked in higher education advocating for access to educational opportunities for underrepresented populations while directing admissions at Arizona State University and at Howard University School of Law in Washington, D.C. Vivian resides in Washington, DC, with her husband Jake, and their two rescue dogs (Fernando and Phil-Chepito).
---
Panel Information
Friday, August 14
2:00 PM EST
Gender Equity
Feminista y Resistencia: The Latina Experience and How To Build Support and Community
Sponsor: GEICO
Register for this Event