Ralina Cardona, LULAC National Vice President for the Northeast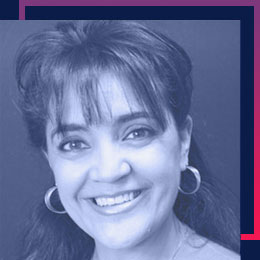 Ralina Miriam Cardona was born, raised and now is a homeowner in the South Bronx, a symbol of community empowerment in America where she resides with her husband Juan Carlos Lizardi.

For over 25 years Ralina, through her company, Acrescendo Inc. has been responsible for the training of thousands of youth and community stakeholders in the dynamics of transformative behavior and community organizing in the United States, Puerto Rico, Italy, Turkey, Sweden, Spain, Switzerland, Mexico, Israel, Egypt and Kenya.

Ralina is committed to the improvement of the human condition by advocacy and service and dedicates her time and efforts to the following educational and not-for-profit institutions. She is the Chairwoman of The International Puerto Rican Heritage Film Festival, Vice President of the Northeast for the League of United Latin American Citizens, a Trustee of Boricua College, and board member of SER Jobs for Progress Inc., Entre Nosotras Inc. and the New York Yankees Community Council.

On the political front, throughout her life, Ralina has dedicated herself to change by participating in the electoral process at the local, state and national levels. She provided and managed the South Bronx campaign office for President Obama and was a field organizer to coordinate public housing interventions in Puerto Rico. Most recently, she participated in local council and assembly races in the Bronx and Manhattan.

Ralina is a graduate of the Fieldston School in Riverdale, N.Y., and has studied at the Boston University School of Fine Arts, where she founded the university's first Latino organization, Latinos Unidos. She obtained her B.A in Communication & Media and her M.S. in Business Management and Leadership.

Ralina is also a professional singer and actor that has performed off-Broadway and also had the honor of performing for numerous dignitaries around the world including, Presidents Papa Bush, George Bush and Bill Clinton. In Denver she sang the National Anthem for Michele Obama. She also studied at the Lee Strasburg Theater Institute in New York City and Berklee College of Music.

Ralina is also certified in the innovative behavioral technology of Appreciative Inquiry which was obtained at the Wetherhead School of Management at Case Western Reserve University in Cleveland, Ohio.
---
Panel Information
Friday, August 14
2:00 PM EST
Gender Equity
Feminista y Resistencia: The Latina Experience and How To Build Support and Community
Sponsor: GEICO
Register for this Event