Laura Berrocal, Vice President of Policy and External Affairs at Charter Communications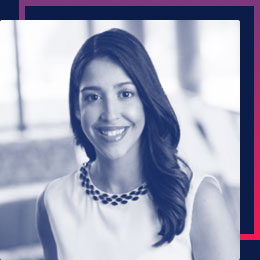 In her role as Senior Director of Policy and External Affairs at Charter Communications, Laura Berrocal specializes in policy and communications strategy. In this capacity, Ms. Berrocal enables the company to work collaboratively with industry stakeholders and leading, national organizations to drive public policy solutions that benefit customers, the communities Charter serves, and the company's business development objectives.
Prior to joining Charter, Ms. Berrocal served as Director of External Affairs at CTIA, where she managed the association's grassroots, grasstops and third party relationships and developed communications strategies to educate communities on CTIA's work across the wireless and tech sector. Ms. Berrocal also served as Vice President of Public Policy and Legislative Affairs for Net Communications, where she managed legislative, business development, and communications strategies for Fortune 500 companies and industry trade associations spanning the tech and energy sectors. Ms. Berrocal has also worked with several leading, national nonprofit organizations in Washington, D.C., where she has provided public policy counsel in the areas of technology, minority entrepreneurship, energy, education, and health. Ms. Berrocal holds a Master of Public Administration (MPA) degree from The George Washington University Trachtenberg School of Public Policy and Public Administration (TSPPPA) and a B.A. in Political Science and Professional Studies in Spanish from Temple University.
---
Panel Information
Friday, August 14
12:00 PM EST
Technology / Broadband
Latinos and Digital Literacy in the Age of Technology and COVID-19
Register for this Event