Ruben Barrales, Senior Vice President, External Relations at Wells Fargo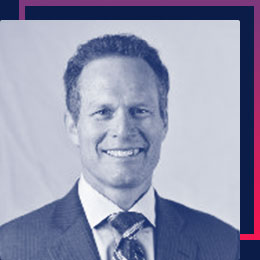 @RubenBarrales
Ruben Barrales manages relationships with national advocacy organizations and works to advance Wells Fargo's public policy priorities and reputation across the country.
Before joining Wells Fargo in 2019, Barrales was president & CEO of the San Diego Regional Chamber of Commerce, and of Joint Venture: Silicon Valley Network. He also led a consortium of organizations focused on training and electing Latino and Latina candidates to public office.
Barrales served in the White House as Deputy Assistant to the President and Director of White House Intergovernmental Affairs for President George W. Bush.
Barrales was the first Latino elected to the San Mateo County (California) Board of Supervisors. He was recognized as one of the "100 Most Influential Hispanics" in the United States by Hispanic Business Magazine. Barrales was also honored with the "Ohtli Award" from the Government of Mexico for his commitment to improving the well-being of Hispanics in the United States. Barrales was honored with the LULAC Legislative Award in 2004.
---
Panel Information
Thursday, August 13, 2020
8:00 PM EST
Financial Literacy
Regaining our Financial Footing after COVID-19
Sponsor: AARP
Register for this Event