Mayor Tim Keller
Mayor of Albuquerque New Mexico,
Tim brings focus and passion to making a more safe, innovative and inclusive city. Born and raised in Albuquerque, his leadership is centered around the "One Albuquerque" unity vision, a clarion call honoring the city's diverse heritage and championing residents from all walks of life. In his second term as the 82nd selected leader, 31st Mayor of Albuquerque since founding 1706; he deeply believes in the power we all have to lift up our city, despite our challenges.

Tim's zeal for public service comes from his willingness to challenge the status quo and his track record for having real impact. He strives to approach every day first as listener, then as a problem solver with a bias toward action. Since first being elected at the age 29, he brings these authentic values into his efforts shape a brighter future for our families. From State Senator for the International District, to his role as Senate Majority Whip, to New Mexico State Auditor, to Mayor of Albuquerque, he has tackled some of the biggest issues facing Albuquerque and New Mexico. In his personal time, Tim — a former quarterback in high school — still enjoys playing football and even suited up in Albuquerque's professional Arena Football team's 2018 home opening game. A heavy metal enthusiast, Keller was profiled as the "#MetalMayor" by the New York Times and has introduced a number of bands live on stage in Albuquerque. Tim is an advocate for Dyslexia awareness after being diagnosed and re-learning various reading skills as an adult. He lives in Albuquerque with his wife and their two young children.

Prior to public service, Tim spent 15 years working with Tribal governments and large companies. He also resided in Cambodia for 3 years, where he ran the nation's first technology company focused on bringing living wage opportunities to landmine victims and survivors of trafficking. Tim is an Eagle Scout and Kellogg Foundation Race Equity Fellow. Following graduation from St. Pius X High School, he is a graduate of the University of Notre Dame where he studied Art History. He then went on to earn an MBA with honors from Harvard.
---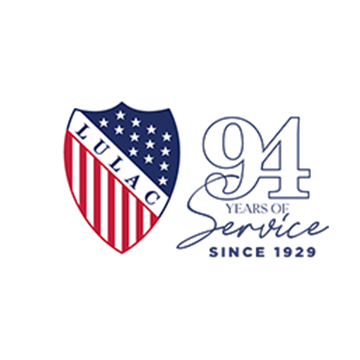 Panel Information
Tuesday, August 1
12:00 PM MDT
Ribbon Cutting & Exposition Opening
The panel is an open dialogue about the unique and significant challenges communities of color, specifically the Latino communities are facing when it comes to transportation, infrastructure, labor and the environment. Also, how communities can be empowered to create a better future for everyone.
Click Here to Buy Packages or Tickets