Isabel Verver-De La Vega
Founder of the Little School of 400
LULAC Hall of Fame
In 1957, at the age of 17, Isabel Verver sold the National LULAC President - Felix Tijerina on an idea that would change the lives of millions of predominantly Spanish speaking preschool children. This program "The Little School of the 400" is one of LULAC's most significant milestones.

Isabel Verver was born in 1939 in Palacios, Texas to immigrant farm workers. She did not speak a word of English when she entered the first grade. On the first day of school Isabel had to use the restroom, but could not convey her request to the teacher in English. She had an accident and was embarrassed. In an 2017 interview, Isabel said this was probably the best thing that ever happened to her, because on that day she made a commitment to herself to learn English…and she did.

Isabel interpreted for her family and friends. In the summer of 1957, she was at a doctors office interpreting for friends and was reading the Texas Outlook, a Teacher's Magazine. She noticed an article about a LULAC radio program attempting to teach preschool children English. At that moment, Isabel developed the idea of teaching preschool Spanish speaking children key English words to help them pass from the first to the second grade. In the 1950's the failure rate for this group of children was greater than 50%.

Isabel found a way to locate Felix Tijerina, National President of LULAC in Houston,Texas and called him on the phone. She explained her concept to Felix Tijerina and he bought the program idea. He traveled to Gonado, Texas, enlisted a teacher from Beaumont, Texas to develop a list of 400 words and authorized implementation of the program. In the summer of 1957, Isabel went door-to-door in Ganado, Texas and recruited 50 students. The program was so successful that 49 of the 50 students passed from the first to the second grade. The next three years, the program was expanded to thirteen cities, and in 1960 the Texas Legislature adopted a bill to implement a similar program in more than 50 school districts. It is believed that Ladybird Johnson made her husband, President Lyndon Banes Johnson aware of the Little School of the 400 program and that this program influenced the adoption of Project Head Start - a major War on Poverty program.

Subsequent to the "Little School of the 400", and for the next 66 years, Isabel continued to do work to help her community. She worked in Retail, as a Labor Union Leader in manufacturing and has done volunteer work to help the homeless, drug addicts and the disabled. More recently, Isabel volunteered at the polls for the elections assisting first time and Spanish speaking voters.

There are no words to describe the profound impact that the "Little School" has had on millions of predominantly Spanish Speaking children. Isabel Verver is indeed a Latina Icon, a Trailblazer and epitomizes the tenants of our great organization.
---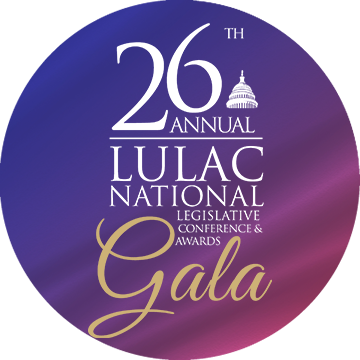 Panel Information
THURSDAY, MARCH 9, 2023
7:00 PM EST
26th Annual LULAC Legislative Awards Gala
Click Here to Register for the Conference
Click Here to Buy Gala Tickets