Delma Gorostieta
LULAC Vice President for Young Adults (Invited)
Delma Janeth Gorostieta was born in Mexico and came to the United States at an early age. She was raised in Oak Cliff, a low-income Hispanic neighborhood in Dallas, Texas. She grew up with a single mother and two younger siblings. She became a first-generation college graduate when she obtained a full scholarship to Texas A&M University. She graduated Magna Cum Laude with a bachelor's degree in Environmental Engineering and minors in Geography and Spanish. While at Texas A&M, she obtained an Undergraduate Student Research Publication Award, Association of American Geographers Annual Conference Scholarship Award, Gamma Theta Upsilon Honor Society Certificate, and Texas A&M Deans Distinguished Student Award, Liberal Arts.

She graduated from UNT Dallas College of Law with honors in 2022. While in law school she competed and won National Mock trial competitions. Since attending law school, she has continued to volunteer in her community. She volunteers with the Dallas YMCA and helps with the youth and government programs. In addition, she has donated her time and talents to a legal clinic in Dallas to provide legal services to the poor, the Dallas Community Lawyering Center. She has been a member of the League of United Latin American Citizens (LULAC) for eight years and is currently on the National Board as the VP for young adults. She also serves in the National Board of SER Inc.

Ms. Gorostieta currently works at the Law office of Domingo Garcia getting justice for injury victims. While not being a force in the courtroom, Ms. Gorostieta spends time with her dogs, working out, and hiking.
---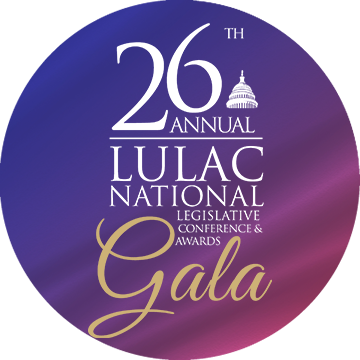 Panel Information
WEDNESDAY, MARCH 8, 2023
11:10 AM EST
Your Stories Are Our Stories: Historias Compartidas
Latinos account for 20% of the population, yet are disproportionately underrepresented in certain sectors (e.g., media and the federal workforce), and over-represented in others (e.g., agriculture, construction, and service sector industries). As we inch closer to becoming the majority demographic by 2050, it is imperative that whatever walk of life we come from – we feel empowered to tell our story. This panel will highlight three LULAC leaders in their own right, and their poignant life journeys that led them to advocate for our 65-million-person-strong familia.
Click Here to Register for the Conference
Click Here to Buy Gala Tickets