Emilia Gutierrez
Politics & Government Manager, Facebook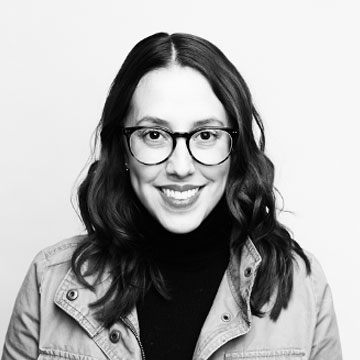 Originally from Santa Fe, New Mexico, Emilia has spent the last ten + years in Washington, DC working to empower individuals and organizations to use digital tools and platforms to implement change. Before joining Facebook, Emilia worked as a digital strategist at a number of national advocacy organizations and most recently led the digital team as the Director of Online Engagement at Amnesty International USA. When not working with Facebook at as Politics and Government Outreach Manager for Facebook, Emilia is hanging out in Northwest DC with her Jack Russell/ Beagle mix, Topper and her husband.
---
Panel Information
Tuesday, February 16
6:30 PM EST
Breaking Into the Professional World
The COVID-19 pandemic has changed the workforce landscape dramatically in the last year. As we learn to adjust, we now face new obstacles in job hunting and navigating how to break into the workforce for recent grads and young professional adults. In this session, you will have the opportunity to listen to best practices and tips from higher education academic advisors, public and private sector professionals on how to market yourself, networking strategies, tips for navigating virtual meetings, and about in-demand careers those entering the workforce during this time.
Register for the Gala
Register for the Summit