Steve Almazan
K-12 Education Program Analyst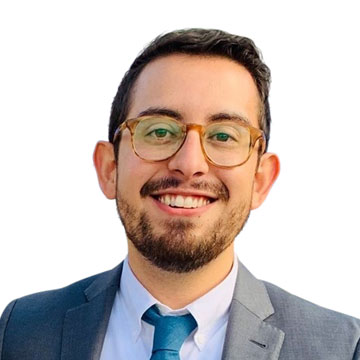 Steven Almazan currently serves as the K12 Education Program Analyst at The Leadership Conference on Civil and Human Rights, the nation's oldest, largest, and most diverse civil and human rights coalition. His work is focused on reducing exclusionary school discipline and eliminating racial disparities in school discipline; increasing and protecting resource equity for marginalized students; and sustaining civil rights protections in the U.S. Department of Education. Most recently, he served as an independent consultant where he supported equity-aligned organizations focused on education policy and advocacy issues. Prior to consulting, Mr. Almazan served as the Managing Director of External Affairs with Educators for Excellence-Los Angeles, where he led the external affairs strategy, executed media relations, conducted policy analyses, and developed coalitions with diverse stakeholders.

Mr. Almazan's career began as a special education teacher with the Los Angeles Unified School District and KIPP SoCal Schools where he was named a Teacher of the Year Finalist during his third year in the classroom. While teaching, he campaigned and secured a competitive seat on the Boyle Heights Neighborhood Council as one of the youngest elected officials in the city's neighborhood council system. Over the course of his academic and professional career, he has participated in several fellowship programs hosted by New Leaders Council Los Angeles, Education Pioneers, Teach Plus, and Leadership for Educational Equity. Mr. Almazan currently serves as a Board Member of the Los Angeles Latino Giving Circle Network, the largest network of Latino philanthropists committed to investing in Latino-led organizations in California working to achieve social change.

Through the support of his family and community, he received my dual bachelor's degree (B.A.) in communication and psychology from the University of Southern California (2013), a master's degree (M.A.) in special education from Loyola Marymount University (2015), a Master of Public Policy (M.P.P.) degree in Public Policy Analysis from UC Berkeley's Goldman School of Public Policy (2018), and a Certificate in Education Finance from Georgetown University's McCourt School of Public Policy (2020).
---
Panel Information
Wednesday, February 17
2:05 PM EST
Education in the Time of COVID-19
COVID 19 has had a debilitating impact on our students' education, further widening the achievement gaps between students of color and their counterparts. In this session, we will discuss the action we need from the Biden administration and our Congressional leaders to immediately address these gaps.
Register for the Gala
Register for the Summit