Alan Curtis, President & CEO, The Eisenhower Foundation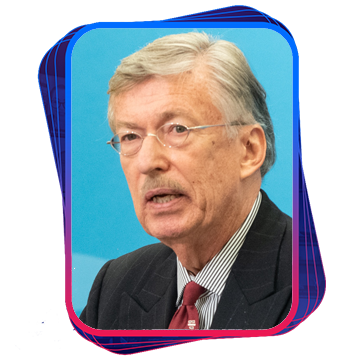 Alan Curtis, President of the Eisenhower Foundation, co-authored the Crimes of Violence Task Force Report of President Lyndon Johnson's National Commission on the Causes and Prevention of Violence. He was Executive Director of President Jimmy Carter's interagency Urban and Regional Policy Group and Urban Policy Advisor to Secretary of Housing and Urban Development Patricia Roberts Harris, the first African American woman to be appointed a Cabinet Secretary. Dr. Curtis has led human rights delegations to Tibet, Uyghur East Turkestan and China – and police reform delegations to Japan. He has authored, edited or co-edited many books – including Healing Our Divided Society; Locked in the Poorhouse; Patriotism, Democracy and Common Sense; American Violence and Public Policy; Criminal Violence; and Violence, Race and Culture. Dr. Curtis presently is replicating evidence based youth development models like Quantum Opportunities in American cities. He holds an A.B. in Economics from Harvard, an M.Sc. in Economics from the University of London and a Ph.D. in Criminology and Urban Policy from the University of Pennsylvania. He can be reached at alancurtis@eisenhowerfoundation.org.

Healing Our Divided Society: Investing in America Fifty Years After the Kerner Report was published by Temple University Press in 2018.
---
Panel Information
Saturday, September 4
3:15 PM EST
Introduction of Artists, Stars & Transforming American Culture to Heal our Nation's Racial and Economic Divide
Over 50 years ago, the Kerner Commission was convened by President Lyndon Johnson after protests and rebellions in over 150 American cities in the nineteen sixties. The Commission concluded that the cause of the disorders was "white racism." In the words of the Commission, "It is time to make good the promises of American democracy to all citizens – urban and rural, white and black, Spanish surname, American Indian and every minority group." America has still not made good the promise of democracy and, in many ways, has gone backwards when it comes to racial injustice, economic inequality and poverty. Over those 50 years we have assembled considerable evidence on what works – yet we have not implemented all of those policies because we still don't have what the Kerner Commission called "new will" from the American public. How can celebrities and social media influencers use their growing power to help create that new will to implement the change we need to heal our nation.
Register for this Event