Joél-Léhi Organista, National Vice President of Youth, LULAC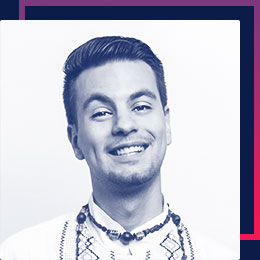 FB: JLOLULACyouth, Instagram: jlorganista ,twitter: jlorganista
Born in Mexico City, Mexico, but raised in Salt Lake City, Utah; Joél-Léhi has spent over a decade leading in educational justice and environmental justice issues across the country.
Joél-Léhi is a co-author of the United Nations Youth Climate Compact. He was a speaker at the United Nation's historical Youth Climate Summit in 2019. He's also currently running for office, specifically the local school board. He won his primary election in July.
Named as one of Utah's 20 in their 20s by Utah Business; Joél-Léhi is a social entrepreneur that created the EdTech startup Machitia. He's also the founder of the local nonprofit Casa Quetzalcoatl, which uses decolonized frameworks to create sustainable Latinx leaders in Utah. He serves as the National Vice President of Youth for LULAC. Joél-Léhi is also the National President for the Education for Liberation Network.
His Bachelor's Degree is in Social Justice Pedagogy from the University of Utah. His first Masters Degree is from Columbia University in Sociology and Education. He is doing his second Masters Degree at the U's Business School in Business Creation. Joél-Léhi knows Spanish, English, Japanese, and Nahuatl.
---
Panel Information
Friday, August 14
1:00 PM EST
Environment
Dream Big and Green: Young People Driving Climate Change Action AHORA!
Register for this Event