Luis Chavez
LULAC & Senior Director, Career Ladders Project National LULAC Education Committee, Equity Subcommittee Chair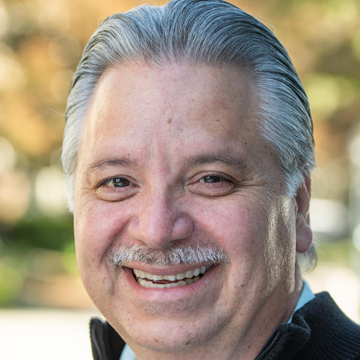 Luis Chavez, a senior director with Career Ladders Project, has worked with more than 75 community colleges across California, in coalition with many of their K-12 districts and community partners to address student success and equity issues. He has a diverse and extensive background in building collaborative and innovative approaches to transform the student experience. Luis has spent many years cultivating a statewide community of practice and network to support community colleges and their educational and workforce partners as they work to improve student success and equity. As part of his leadership role with CLP, he developed and leads the California Counselor Network (CaCN), which focuses on collaboration among counselors and student support services professionals at high schools and community colleges. Luis is a proven, seasoned, energetic and innovative professional. His driving mission is to ensure that Latinos and other underserved students are prepared and have equitable access to postsecondary opportunities that builds familial prosperity, supports their identities, and acknowledges their contributions and values their communities.
---
Panel Information
Saturday, April 17
11:30 AM EST
Session One: Education Equity for All
As we prepare for a new school year, how do we ensure Equity for All in Education? LULAC Ohio Summit will provide government officials, advocacy leaders, and community members the opportunity to connect and discuss efforts.
Register for the Summit