No Human Being is Illegal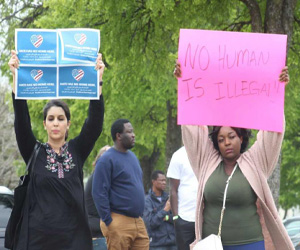 LULAC leads a broad coalition of civil rights groups seeking bipartisan support for legislation that provides a permanent solution to immigration. Any new legislation, we believe, must include a pathway to citizenship for Dreamers, stops the abuses in the asylum process and provide necessary funding for border security.
LULAC is working non-stop to help undocumented workers, many of them Latino, arrested early Wednesday in one of the largest raids by Immigration and Customs Enforcement (ICE), this time targeting a technology plant in Allen, Texas.
It's time to pass Immigration Reform once for all.