National Disability Institute and LULAC

LULAC and the National Disability Institute have partnered together to launch our first ever Latina Entrepreneur Academy cohort aimed specifically at the disabled community or those in their networks! 

This cohort will be open to all councils and community partners in the Washington DC metro area and will be open to participants of all ethnicities and genders with disabilities.
Applications are now open!
Apply today to host our NDI LEA cohort in your community! The deadline is May 31,2022. Click HERE to apply today.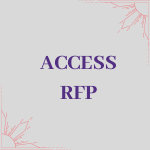 Join our informational call on May 19th at 4pm EST by clicking below.

Site Requirememts
Host site must be located in Maryland, Virginia, or Washington, D.C.
Must engage a minimum of 20 participants with disabilities 

Participants must have a disability or be attending on behalf of someone in their network with a disability in order to participate in the academy. (Ex: a sibling attending on behalf of their disabled sibling interested in starting their own business)

Sites must provide at least 14 hours of instruction over the course of 8 weeks
Sites must provide workshops based on the topics given by LULAC Institute Inc. on how to run a small business. 
Site must be accessible to all disabilities
If you have any questions please contact PGarcia@LULAC.org