Dodge City teen activist 'focused'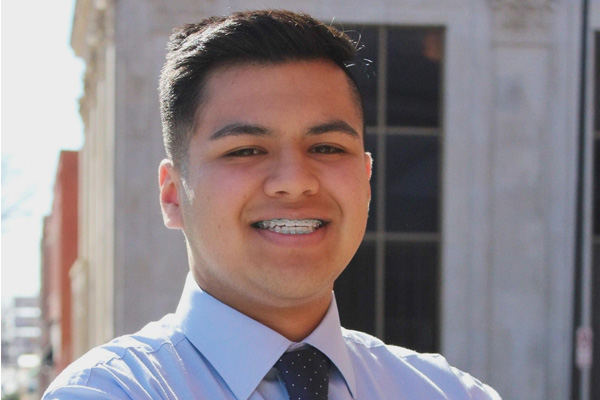 This past election, Alejandro "Alex" Rangel-Lopez, a Dodge City High School senior, found himself in the middle of racially charged voter suppression situation in his home town. In October 2018 the County Clerk announced that the only polling location for voters in Dodge City would be moved to a building south of the city limits. The site could not be reached by sidewalks and was separated from much of the city by train tracks. In other words, all Latino voters had to get out of Dodge to vote in the 2018 general election.
Given that 60% of the town's residents are Hispanic, Alex decided to speak up and be part of this historic lawsuit to challenge the County Clerk's decision. Alex, along with LULAC Kansas joined together and became co-plaintiffs in a voting rights lawsuit against the Ford County Clerk. Although the judge failed to grant their motion to reopen polling sites in Dodge City, the County Clerk announced that in future elections the County would open at least two voting locations in Dodge City. By taking this public stance, Alex demonstrated a tremendous amount of courage and leadership for someone who just turned 18 years old.
Read more here.
In February of 2019, Alex became an official member of LULAC and joined LULAC Council #11083 in Dodge City. Alex will graduate from high school in May and hopes to complete associate degree work through Dodge City Community College by the end of this summer. He will major in public administration or political science and then hopes to enter law school.
Si se puede Alex!