Dr. Mara Queiroz-Vaughn
USCIS Citizenship Ambassador, LULAC Dallas #272 President, and UNT Dallas Program Director
Dr. Mara Joselí Queiroz Vaughn is one of the first eight nationally appointed USCIS Citizenship Ambassadors in the country. She is also the first Brazilian-born elected LULAC Council President. Dr. Queiroz Vaughn is a professor at the University of Texas at Dallas, where she designed and currently directs the most complete U.S. Citizenship Preparation Program, granting a full semester of civics education, free legal support, ESL classes, GED preparation, and career readiness for immigrants. Dr. Mara Vaughn holds a Ph.D. in Spanish, a Masters in Romance Languages, and a Bachelor of Arts and Sciences in Psychology and Spanish from Texas Tech University. She also holds a Masters of Education in Curriculum and Instruction from the University of North Texas. Her teaching and research interests include immigration, equality, bilingual education, and accelerated experiential learning. She has spoken at numerous conferences and events nationally and internationally about freedom through education.
---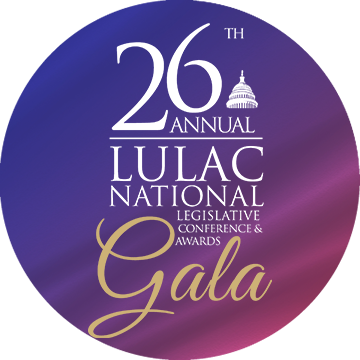 Panel Information
WEDNESDAY, MARCH 8, 2023
10:10 AM EST
Immigration State of Play: La Lucha Adelante |
What is the future of immigration given the composition of the 118th Congress? And looking ahead to the 2024 elections? This discussion will trace where we are today on topics such as DACA, pending Title 42 litigation, and the newly launched federal Welcome Corps, among others. The panel will recognize inherited, as well as new challenges that have surfaced with a new Congress. Immigration experts will discuss legislative efforts affecting immigrants. And, importantly, the roadmap for 2023 and beyond.
Click Here to Register for the Conference
Click Here to Buy Gala Tickets