Xochitl Oseguera
Vice President, MomsRising / MamásConPoder
As Vice President of MomsRising and its Spanish-language arm, MamásConPoder, Xochitl Oseguera directs one of the nation's most successful programs to educate and mobilize Latina moms, both online and on-the-ground. Oseguera spearheads all of MomsRising's Spanish-language initiatives, managing and overseeing a team of staff and organizers who help shape public policy and register members of the Latinx community to vote. A leading national strategist and spokesperson on a range of vitally important issues, including economic justice, women's and children's health, immigration, criminal justice reform, gun safety, and others, Oseguera is frequently covered by top Spanish- and English-language media outlets and called on to confer with state and federal lawmakers. MomsRising is a million-member grassroots organization working to improve family economic security, stop discrimination against women and moms, and build a nation where businesses and families can thrive. Oseguera has more than 25 years experience working , reaching out to and educating Latinx people in the USA. She lives in California.
---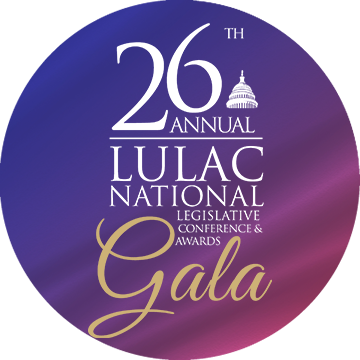 Panel Information
WEDNESDAY, MARCH 8, 2023
1:40 PM EST
The State of Nuestras Familias: Uvalde, How Tragedy Shapes Us, and Where Our Next Generaciones Go From Here. . . |
Pulse Nightclub (Orlando) 2016; El Paso 2019; Uvalde 2022. . . These are the tragedies that in recent memory have most traumatized our community. Among them, ranks the worst attack on Latinos in modern history. Today, research is revealing the impact that gun violence is having on our youngest generations. This panel will examine the depth of that trauma on our community and our families' collective psyches. The panel will engage in meaningful conversation with respect to gun legislation reform, and, importantly, the reality of how one community is reckoning with the unimaginable.
Click Here to Register for the Conference
Click Here to Buy Gala Tickets