Jasmin Chavez
State Director, Virginia LULAC
Jasmin Chavez is a Biden-Harris Presidential Appointee serving as a Confidential Assistant for the White House Initiative on Advancing Educational Equity, Excellence, and Economic Opportunity for Hispanics. Prior to this role, she was a Policy & Communications Associate at Dewey Square Group, a public affairs firm in D.C., specializing in technology and telecommunications policy.

Jasmin grew up in Falls Church, Virginia in a low-income, predominantly immigrant community. She is a dynamic leader with a track record in civic engagement, legislative advocacy, and community organizing. Jasmin gives back to her community in Virginia by serving as the State Director for the Virginia League of United Latin American Citizens (LULAC). She has also served as the Latino Outreach Director for Victoria Virasingh for Congress and as the Chair of the Virginia Todos Con Biden Youth Committee.

Jasmin earned a bachelor's degree in Political Science and Spanish from McDaniel College.
---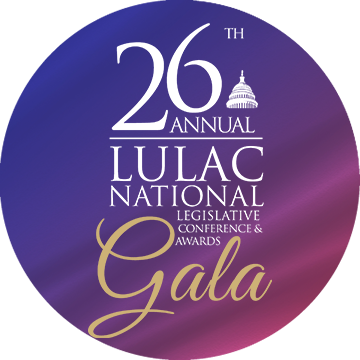 Panel Information
FRIDAY, MARCH 10, 2023
10:00 AM EST
The New Generation of Politicians and Social Activists
With more than 60 million Latinos in the United States, our communities continue to be disproportionately underrepresented in federal, state, and local governments. Learn the ABCs of a political campaign, filing, fundraising, building a field plan, getting endorsements and communications training and how to advocate for your community.
Click Here to Register for the Conference
Click Here to Buy Gala Tickets