Teri Caserta
Mother of the late U.S. Navy Petty Officer Brandon Caserta
Patrick is a retired 22-year Navy 100% disabled decorated combat veteran and a Navy Career Counselor. He graduated from Arizona State University with a degree in Political Science and in Communication along with a minor in Sociology. Teri Caserta had been an executive administrative assistant and office manager for over 25 years. They have been married for 28 years. They are the authors of The Brandon Act and lobbied on Capitol Hill for three years before its passage. The Brandon Act was signed into law by President Biden on 27 December 2021. Both have worked with LULAC for the past few years on veteran issues and cases. It has been an honor and privilege to work with your veteran's committee and save lives. They were awarded the LULAC Presidential Medal of Honor in Aug 2021 which was a very memorable and proud moment of their lives. They currently live in Peoria, Arizona. We both want to and continue to help service members and their families. We have saved countless lives since creating The Brandon Act. Saving our military and veteran lives is our life's mission. Working on getting a bill passed on Capitol Hill has been an adventure for us and has opened our eyes. Congress needs to be pushed on certain issues and that's how we the people get things done in life. We love our military and love our country.
---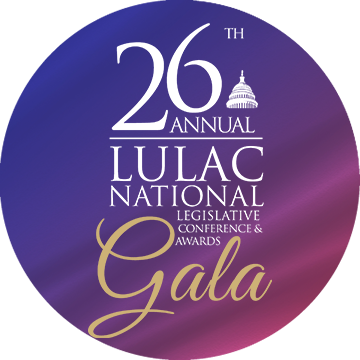 Panel Information
WEDNESDAY, MARCH 8, 2023
1:40 PM EST
I Pledge Allegiance to Mental Health: The Brandon Act and Protecting Our Frontline Warriors
Latinos are largely underrepresented across federal government and agencies, except in the military (recent data shows that more than 17% of active-duty personnel are Hispanic). Servicemembers' dedication to protecting our homeland comes with a steep commitment; physically and mentally. In light of recent headlines surrounding military suicides correlated with the unwarranted stigmas around the reporting of bullying, harassment, and the serious effects to mental health therein – this discussion will center on providing and update on implementation of the Brandon Act. Namely, its intent and impact on the battle against the inequities in mental health support facing Latino military members.
Click Here to Register for the Conference
Click Here to Buy Gala Tickets