Sobella Ayuso
Vice President for Banking Business Development Manager, JPMorgan Chase & Co. (Invited)
Sobella E. Ayuso is a Vice President and Senior Relationship Banker at J.P. Morgan Chase Government, Education & Nonprofit division covering DC, Maryland, and Virginia. Sobella works closely with Executive Directors, Finance Directors, Controllers, Financial Advisors, and CPAs to present strategies to help Nonprofits and municipalities improve banking efficiencies, enhance financial strategy, and safeguard assets. She offers a knowledgeable perspective to guide them through the complex financial challenges that often accompany significant assets.

As an advocate for her clients, Sobella invests time in understanding their aspirations and organizational mission. She coordinates specialist resources across the financial spectrum to integrate fraud protection, enhance internal security controls, improve cash management, provide customized lending solutions and make available the full breath of Chase resources.

Sobella is a proud Latina whose parents were both entrepreneurs. A native New Yorker from the Bronx whose career in banking and finance was inspired by experiencing the everyday perils business owners face. "I have sat on both sides of the desk, the side where I was translating for my concerned parents and the other side where if you are lucky there is an advocate trying to put the best solutions together or at least provide guidance-This is where I learned, we make a living by what we get, but we make a life by what we give and it is important to help people turn their hopes into certainty".

Over the course of a 14-year career in New York, Virginia, and Italy, Sobella has gained keen insight into the needs of business owners and nonprofit organizations during various economic cycles and is able to simplify concepts delivering confidence and trust.

Sobella is currently completing an MPA from Cornell University and earned an MBA & MS from Southern New Hampshire University. She also received a BS in Finance from the College of New Rochelle. Sobella is an avid traveler, dog lover, home deco enthuse, real estate investor, enjoys the arts and cooking. She volunteers for her local church and serves as a board member for the Filial del Instituto Duartiano of Washington, DC.
---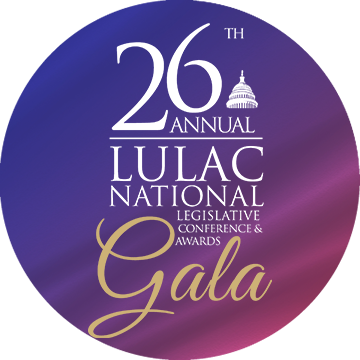 Panel Information
WEDNESDAY, MARCH 8, 2023
11:10 AM EST
Empowering Our Small Business to Thrive in the 21st Century
Small businesses are the bedrock of the American economy and spirit: accounting for 99% of all businesses in the U.S. (i.e., businesses with 500 or fewer employees), and make up approximately 50% of our GDP. Moreover, small business owners contribute to their communities in immense ways. This panel will explore the economic landscape of Latino small businesses in America, particularly in light of, and in the aftermath of the COVID-19 pandemic. Additionally, the panel will present how small businesses can qualify for federal government support ahead of May 2023, when the COVID-19 declaration is set to lift.
Click Here to Register for the Conference
Click Here to Buy Gala Tickets