ESSA Pledge Card
---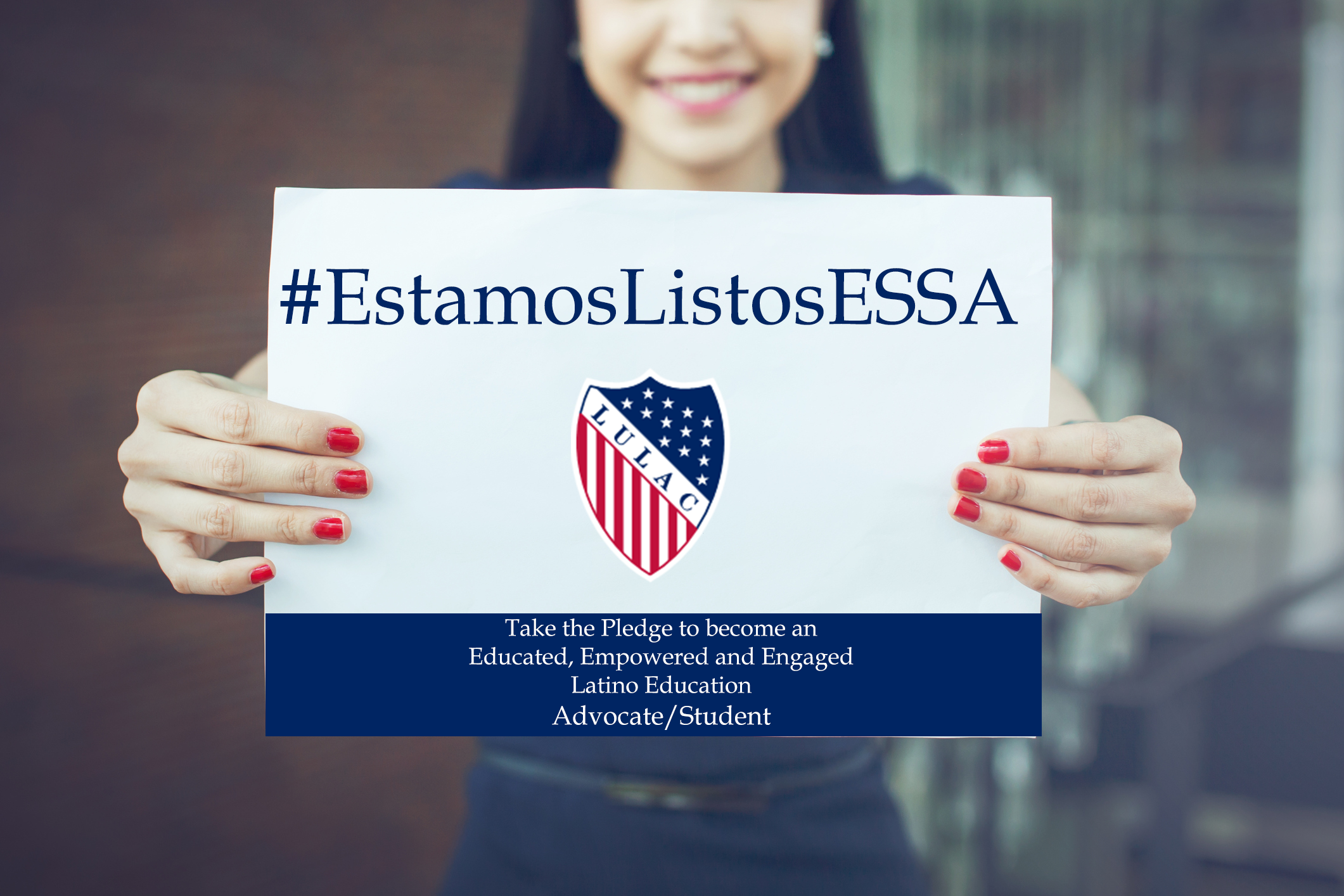 LULAC is committed to empowering parents, students and education advocates to ensure that Latino students are prepared for life, college and the 21st century workforce. Through our Ready, Set, Go! Initiative, we aim to improve educational outcomes for Latino students. Together we can help prepare our Latino students become college and career ready!
I pledge to be educated and

READY!

with the latest resources available to maximize Latino students learning potential. www.LULAC.org/ESSA
I pledge to get Set! to empower and advocate for Latino's educational and career opportunities.
I pledge to be engaged and Go! take an active role in my own/ my child's education.
---
---